The info below comes from the Royal Canadian Mint's COA (Certificate of Authenticity) of this coin or from the book Canadian Collector Coins, vol 2, 8th Edition, by M. Drake or https://en.numista.com/ , or https://www.wikipedia.org/.
In 2013 and 2014 the Royal Canadian Mint issued the series "O Canada" in two sets, focusing on iconic images celebrating all that makes Canada unique.
I will show you now the "O Canada Set One". As my collection is in different places and in different countries, sometimes I can't find an specific coin. That is the case of the Set One, that was spread too much and I could not find all the coins.
The thirteenth coin is the 2013 CAD $10 "Canadian Summer Fun".
It weights 15.87g with 99.99% silver purity and Matte Proof finish. Its mintage was 34,867 units and the issue price was CAD $39.95.
The summer cottage retreat is as much a part of Canadian life as maple syrup and Mounties! This coin celebrates the great tradition of getting away from city life to enjoy Canada's beautiful woodlands and fresh water.
The reverse, designed by Canadian artist Claudio D'Angelo and engraved by Christie Paquet, features a scene from the perspective of someone sitting in the bow of a canoe. A happy family—a man in a Muskoka chair on a dock, and four children playing in the cool lake waters—waves in greeting. The reverse also features an extremely detailed background of a balcony-fronted cabin, a smooth rocky outcropping of a wooded shoreline, a sailboat floating in the distance, and a sky filled with stylized sunbeams.
The reverse also features a small stylized Muskoka chair symbol.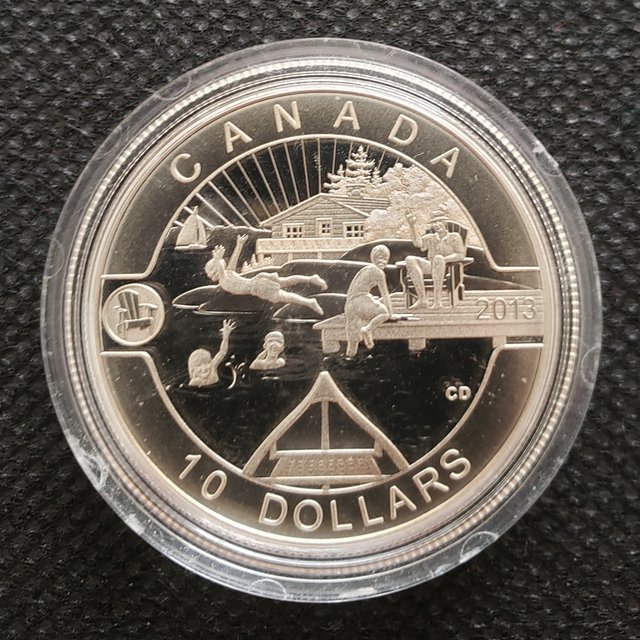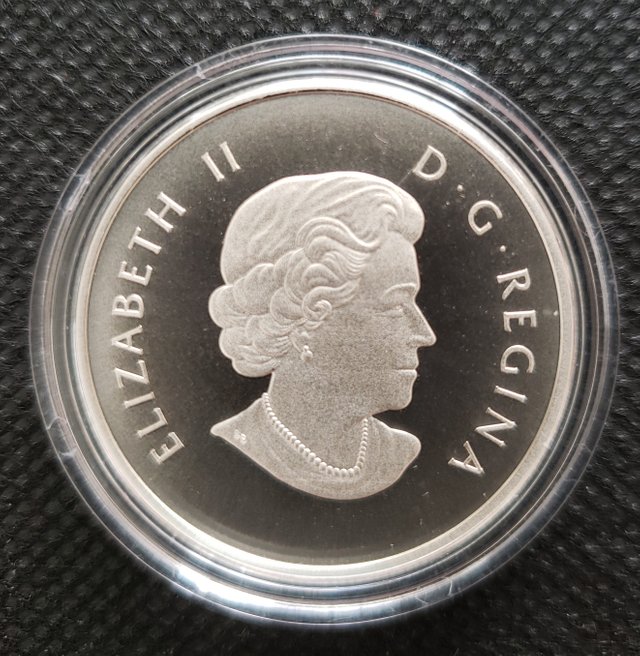 Thank you for reading. Please comment, upvote, reblog and advise me.