The info below comes from the Royal Canadian Mint's COA (Certificate of Authenticity) of this coin or https://en.numista.com/ , or https://www.wikipedia.org/.
Due to the coronavirus I cannot travel to visit my daughters and bring back the coins I bought. I asked Cristina, my elder daughter, who lives in Canada, to take some photos and send them to me. These will be the coins that will comprise this series.
The twenty eighth is a 2016 CAD $10 "Sir John A. MacDonald".
It weights 15.87g (0.51oz) with 99.99% silver purity and selectively gold plated Proof finish. Its mintage was 2,849 units and its issue price was CAD $69.95.
The Royal Canadian Mint celebrates the 200th anniversary of the birth of the nation's primary architect and first Prime Minister: Sir John A. MacDonald.
Selectively gold plated and artistically frosted, this proof coin pays a fitting tribute to one of the most important figures in Canadian history.
The reverse, designed by Joel Kimmel, features a selectively gold plated portrait of Sir John A. MacDonald. Presented standing beside a desk, Sir John A. MacDonald gazes charismatically out from the image—taking much the same pose he would have stood for in Prime Ministerial photos of his day. In his right hand he holds a sheet of paper, showing that he is hard at work tackling the task of nation-building. His left hand rests casually on the table top beside him.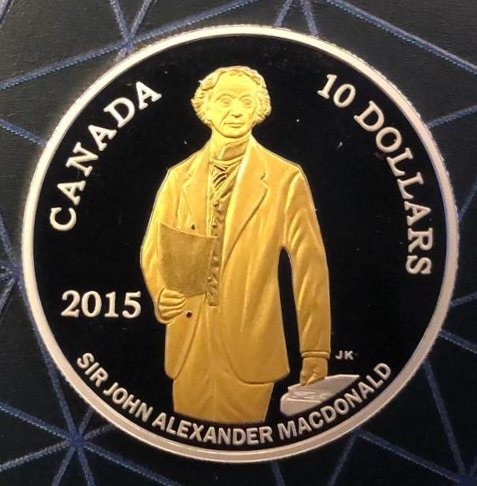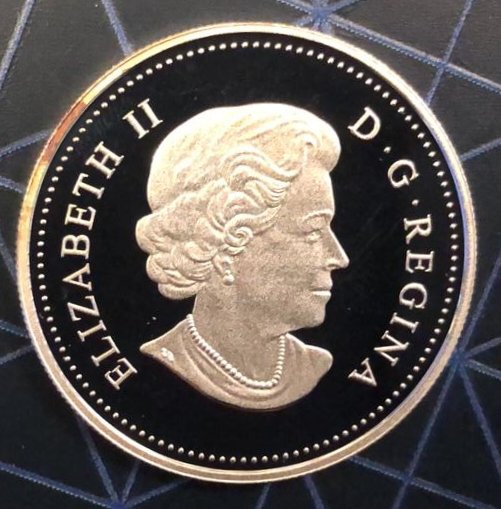 Thank you for reading. Please comment, upvote, resteem and advise me.