The info below comes from the Royal Canadian Mint's COA (Certificate of Authenticity) of this coin or from the book Canadian Collector Coins, vol 2, 8th Edition, by M. Drake or https://en.numista.com/ , or https://www.wikipedia.org/.
In 2013 and 2014 the Royal Canadian Mint issued the series "O Canada" in two sets, focusing on iconic images celebrating all that makes Canada unique.
I will show you now the "O Canada Set One". As my collection is in different places and in different countries, sometimes I can't find an specific coin. That is the case of the Set One, that was spread too much and I could not find all the coins.
The fourteenth coin is the 2013 CAD $10 "The Wolf".
It weights 15.87g with 99.99% silver purity and Matte Proof finish. Its mintage was 34,899 units and the issue price was CAD $39.95.
The howl of a wolf pack sends shivers down even the most stalwart spine. Yet, in the entire written history of Canada, there is not a single record of a wolf having killed a human being. Canada boasts the world's second-largest wolf population, with estimates between 50,000 and 60,000. For eons, this powerful, mysterious, resilient creature has roamed free throughout northern and western Canada and in the region around the Great Lakes, singing its song to the coming and going of the moon.
Designed by Canadian artist Pierre Leduc and engraved by Eric Boyer, the reverse features a full-body portrait of a lone wolf set against the backdrop of a remote Canadian Arctic landscape. The wolf stands at ease, gazing toward the viewer with just a hint of a wolfish grin. Its thick fur, sharp claws and pointed ears are rendered in dimensional detail through exquisite engraving. The wolf stands atop a rock outcropping amid small mosses and lichens, surrounded by a group of evergreens.
The reverse also features a small stylized wolf paw-print.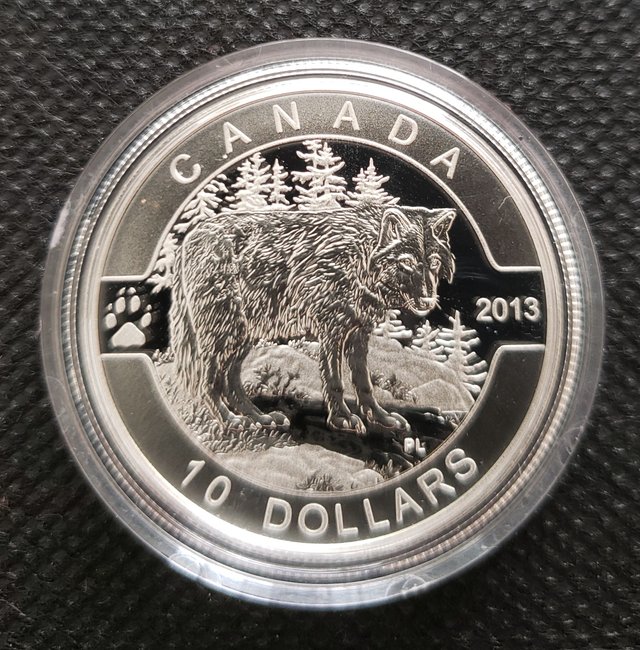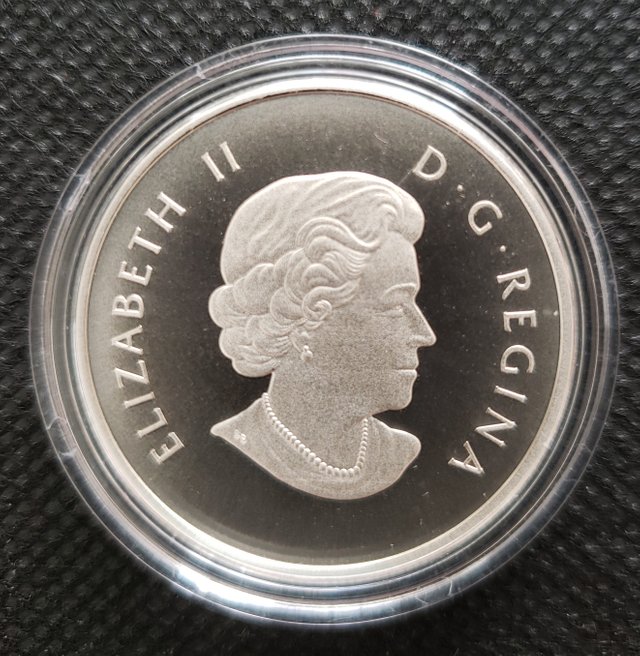 Thank you for reading. Please comment, upvote, reblog and advise me.