The info below comes from the Royal Canadian Mint's COA (Certificate of Authenticity) of this coin or https://en.numista.com/ , or https://www.wikipedia.org/.
Due to the coronavirus I cannot travel to visit my daughters and bring back the coins I bought. I asked Cristina, my elder daughter, who lives in Canada, to take some photos and send them to me. These will be the coins that will comprise this series.
The twenty ninth is a 2014 CAD $10 "Pope John Paul II".
It weights 15.87g (0.51oz) with 99.99% silver purity and Proof finish. Its mintage was 8,499 units and its issue price was CAD $69.95.
The year 2014 marks the canonization of Pope John Paul II. He was not only the first Roman Catholic pope in history to visit Canada, but a church leader whose pontificate featured many firsts around the world.
Since the birth of the Holy Roman Church more than 2,000 years ago, the Roman Catholic pope has been a powerful political influencer on the world stage. Unlike any leader of the Roman Catholic Church before him, the 264th pope, Pope John Paul II took proactive control of this global influence in order to criticize and combat political oppression.
The reverse design is an artist (Christie Paquet) reference of a photograph of Pope John Paul II offering Mass during his first visit to Canada in 1984. Through the expert application of varied finishes and skilled engraving, Royal Canadian Mint engravers faithfully capture the power of the moment as the pope raises the Consecrated Host at the elevation.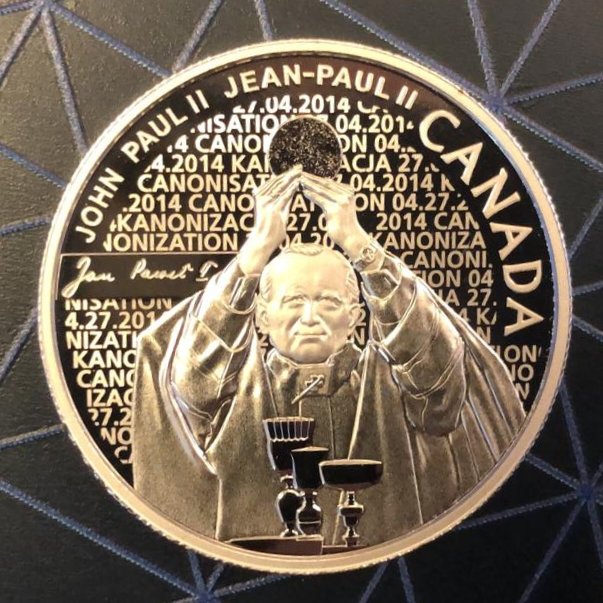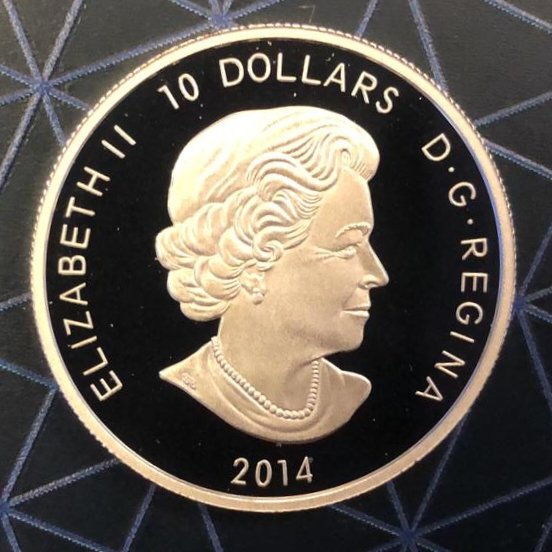 Thank you for reading. Please comment, upvote, resteem and advise me.