The info below comes from the Royal Canadian Mint's COA (Certificate of Authenticity) of this coin or https://en.numista.com/ , or https://www.wikipedia.org/.
The Royal Canadian Mint issued this series of $20 coins to commemorate Canada's aviation heroes and achievments.
The series consists of ten coins issued two per year over five years, starting in 1990 and going to 1994.
For the first time each coin design contains a 24-karat gold covered oval cameo portrait of the aviation hero commemorated.
All the coins were issued in Proof quality with silver purity of 92.5% and each coin weights 1oz.
The first is the 1990 $20 "Avro Anson and the Harvard Sterling".
Its mintage was 41,844 and the issue price was CAD 55.50.
The reverse, designed by Geoff Bennett and engraved by S. Beveridge, shows the Avro Anson and the Harvard Sterling.
Air Marshal Robert Leckie, (1890 – 1975) was an air officer in the Royal Air Force and the Chief of the Air Staff of the Royal Canadian Air Force from 1944 to 1947.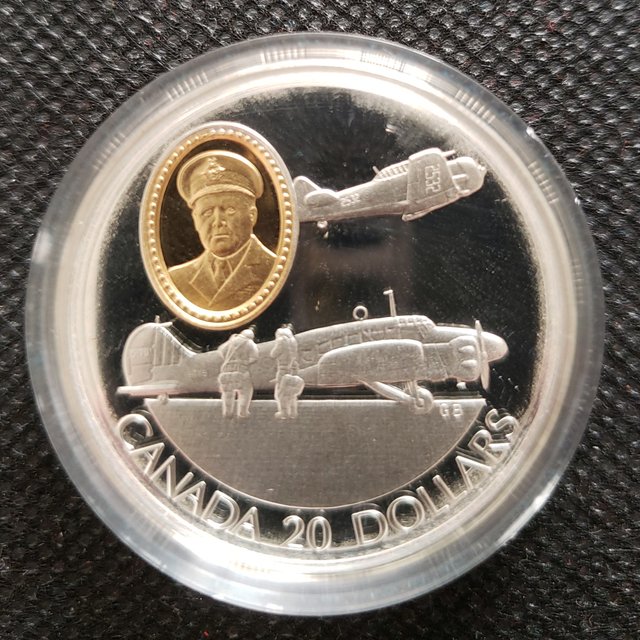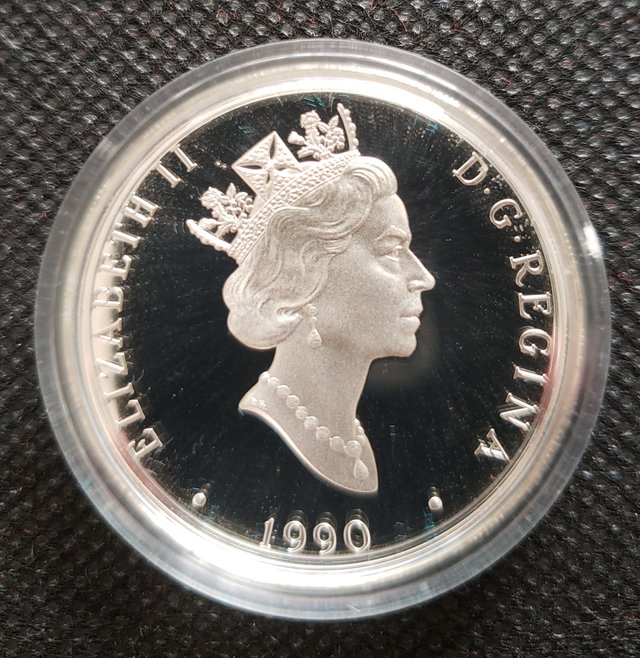 Thank you for reading. Please comment, upvote, resteem and advise me.