The info below comes from the Royal Canadian Mint's COA (Certificate of Authenticity) of this coin or https://en.numista.com/ , or https://www.wikipedia.org/.
I will show you some Canadian commemorative coins that are not part of a series, in no specific order or value.
The eighth is the 2017 CAD $10 "Celebrating Canada's 150th: Canola Field".
It weights 15.87 g with 99.99% silver purity and Proof finish.
Beneath the vast expanse of the bright blue prairie sky lie the fertile farmlands of Manitoba. Here, in the heart of the North American continent, the landscape changes as you move from east to west across the province, where the trees of the boreal forest slowly give way to the open grasslands of the Canadian prairies. In the summer, the gently rolling landscape is awash in the golden hues of wheat, and canola crops that seemingly stretch out from one horizon to the other—a dazzling sight in the summer sun, but also a powerful testament to the region's strong agricultural tradition.
Based on a photograph captured by Canadian photographer John Sylvester, the reverse features vibrant color over the engraved image of an agricultural setting in rural Manitoba. In the foreground, the brilliant yellow fields of canola naturally draw the eye to the gently rolling landscape, where grain bins can be seen in the far-off distance. The application of vibrant color over engraving offers a remarkably life-like re-creation of the original photograph, which beautifully captures the contrast between the deep blue sky overhead and the intensely yellow crops that dazzle beneath the hot summer sun.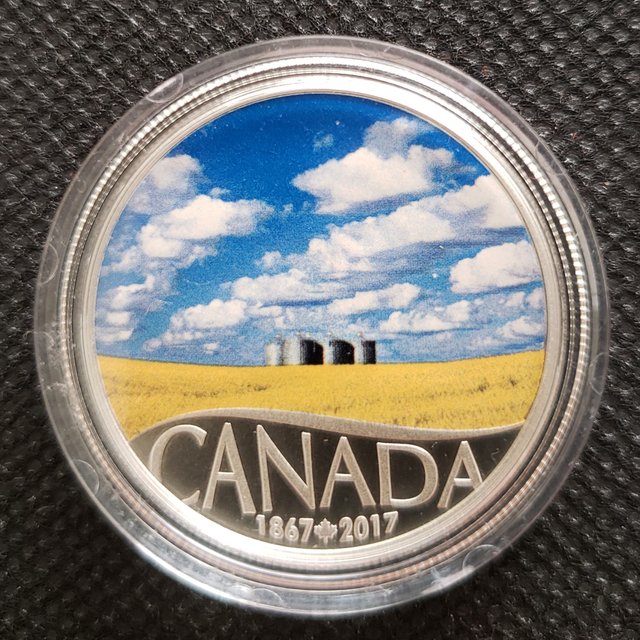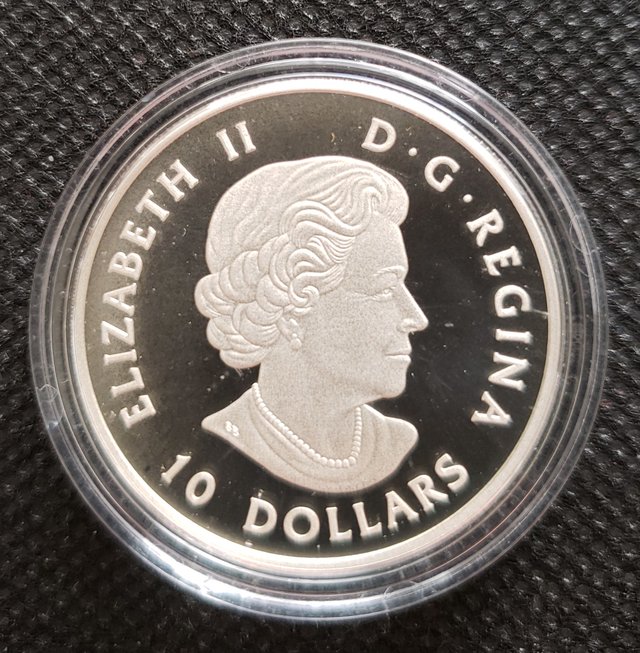 Thank you for reading. Please comment, upvote, resteem and advise me.