The info below comes from the Royal Canadian Mint's COA (Certificate of Authenticity) of this coin or https://en.numista.com/ , or https://www.wikipedia.org/.
I will show you some Canadian commemorative coins that are not part of a series, but that have a common theme: the Maple Leaf theme.
The sixth is the 2017 CAD $5 "Maple Leaf 1867-2017".
It weights 31.1g (1oz) with 99.99% silver purity and Reverse Proof finish.
Canada is celebrating turning 150 years old, and to mark the occasion they have released a limited collection of special coins, One such celebratory coin is the 150th Anniversary 1 oz Silver Maple Leaf with a special privy mark. Unlike other more recent Maple Leafs that sport a background of radial lines, this coin has a frosted matte finish.
The reverse of the 2017 150th Anniversary Maple Leaf features its namesake, the beautiful and iconic Canadian Maple Leaf. The maple leaf is designed and minted with an incredible amount of detail, highlighting the texture and veins of the life-like maple leaf. The words "Canada", and "Fine Silver 1oz Argent Pur" are placed around the face of the reverse. On either side of the maple leaf is ".9999", which refers to the coins incredibly high purity. On the 150th Anniversary 2017 Maple Leaf, there can be found a small privy mark on the lower left half of the coin. This privy distinguishes the coin with a stylized maple leaf, and the mark of "Canada 150" underneath. On the lower right side are the dates 1867-2017, signifying the years Canada has been a country.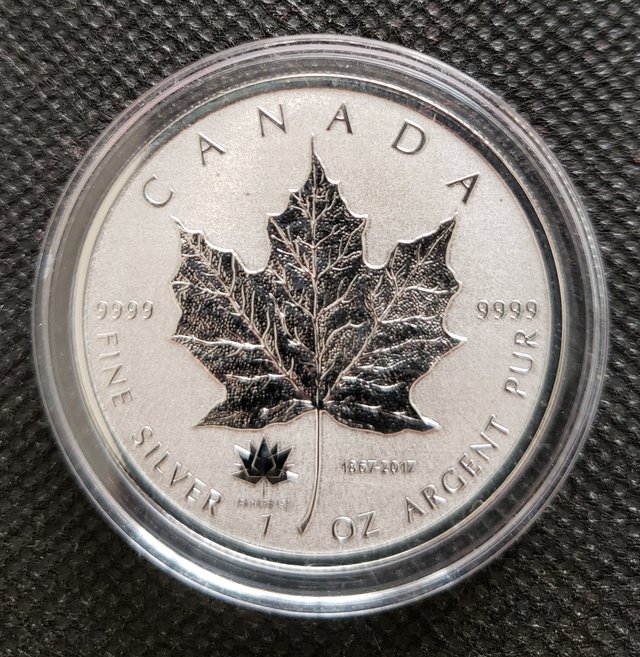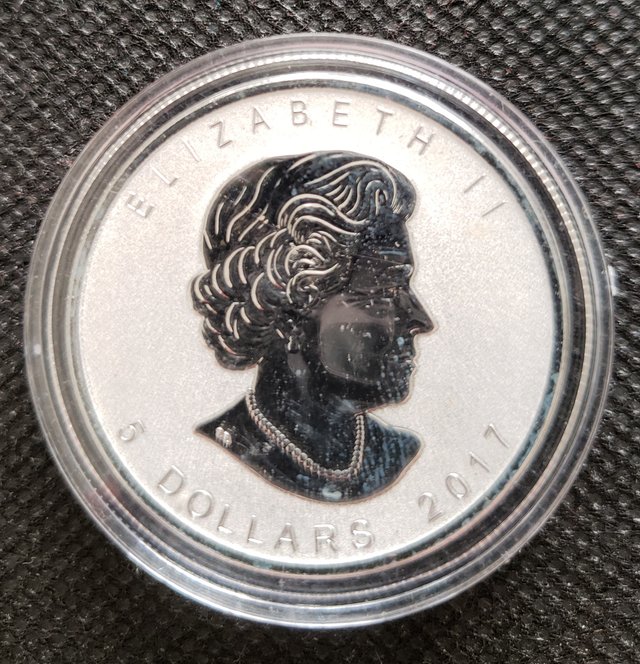 Thank you for reading. Please comment, upvote, resteem and advise me.