The info below comes from the Royal Canadian Mint's COA (Certificate of Authenticity) of this coin or https://en.numista.com/ , or https://www.wikipedia.org/.
I will show you some Canadian commemorative coins that are not part of a series, in no specific order or value.
The tenth is the 2006 CAD $5 "Pink Ribbon/Breast Cancer Awareness".
It weights 25.17 g with 99.99% silver purity and Proof finish. The mintage was 11,048 units and the issue price was CAD $58.95.
Across Canada, thousands are committed to helping create a future without breast cancer the best way they know how, from raising money to fund research, education and awareness programs to lending personal support to individuals and families struggling with the disease.
The Royal Canadian Mint pays tribute to their tireless commitment with this special coin featuring the pink ribbon, a symbol of hope. Today, thanks to earlier detection and better treatments, more and more women are surviving.
Since 1986, the Canadian Breast Cancer Foundation has raised millions through partnerships, donations and national fundraising events. These elements as well as the recognition that this is a family disease are depicted on this finely crafted coin. Central to the design is the pink ribbon worn by millions to show their support for the cause.
Designed by Royal Canadian Mint engraver Christie Paquet, this coin reflects the different fronts that contribute to creating a future without breast cancer and at its centre, an enamel-effect pink ribbon.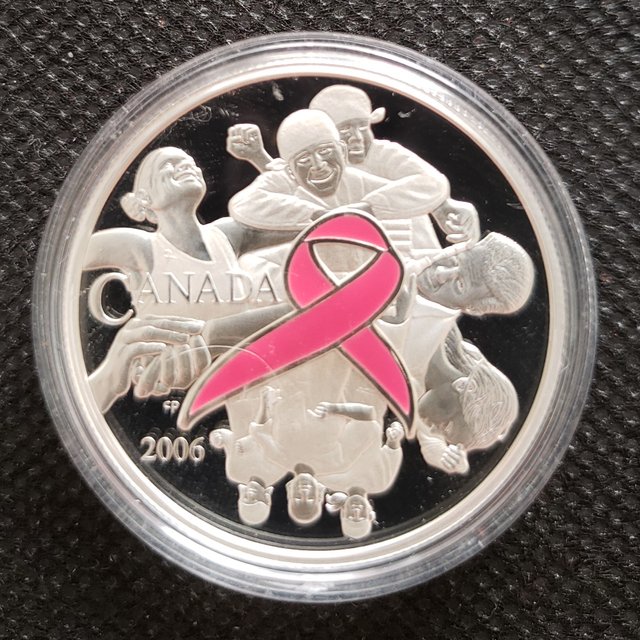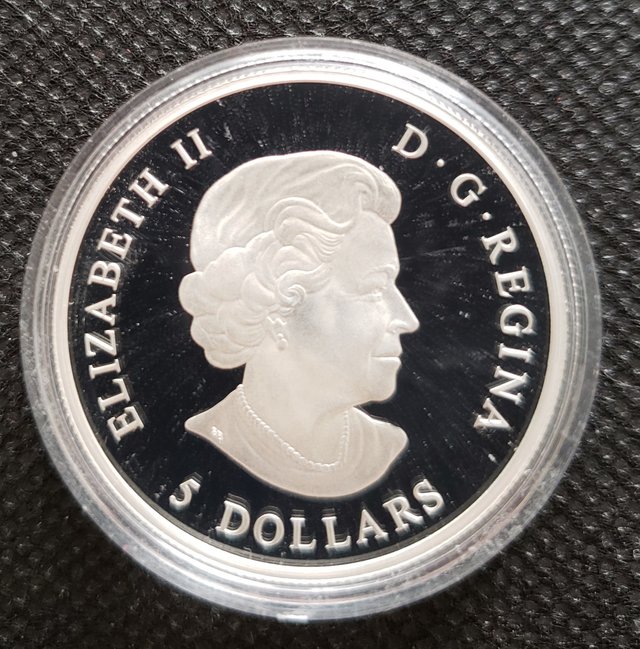 Thank you for reading. Please comment, upvote, resteem and advise me.