The info below comes from the Royal Canadian Mint's COA (Certificate of Authenticity) of this coin or https://en.numista.com/ , or https://www.wikipedia.org/.
I will show you some Canadian commemorative coins that are not part of a series, in no specific order or value.
The twenty-first is the 2006 CAD $5 "Canadian Forces Snowbirds".
It weights 25.175 g with 99.99% silver purity and Double Hologram Proof finish. The mintage was 10,034 units and the issue price was CAD $59.95.
In 2006, the Royal Canadian Mint and Canada Post jointly issued a coin and stamp set celebrating the iconic Canadian Forces "Snowbirds". The coin is one of the world's first double holographic coins, and features the same two designs as the postage stamps issued by Canada Post. As the coin is tilted in the light, the full color images change with a dramatic effect. The first image puts us right in the cockpit and provides a first-hand view of the Snowbirds in flight from a pilot's perspective. The second image shows one of the team's hallmark formations and combines a stunning background with transparent effects to create a dynamic image of the Snowbirds in action.
While military aerobatic flying in Canada began as early as 1929, it wasn't until 1971 that the Snowbirds became an official entity within the Forces. The name "Snowbirds" was the product of a competition held among elementary school children at CFB Moose Jaw, Saskatchewan, known today as 15 Wing Moose Jaw: Air Vice-Marshal C.M. McEwen Air Field. "Snowbirds" was born from two ideas: the white-painted Tutors flown by the team, and Anne Murray's popular 1970s song, Snowbird.
The reverse was designed by Jianping Yan and, of course, it is impossible to show the double hologram in a single photo.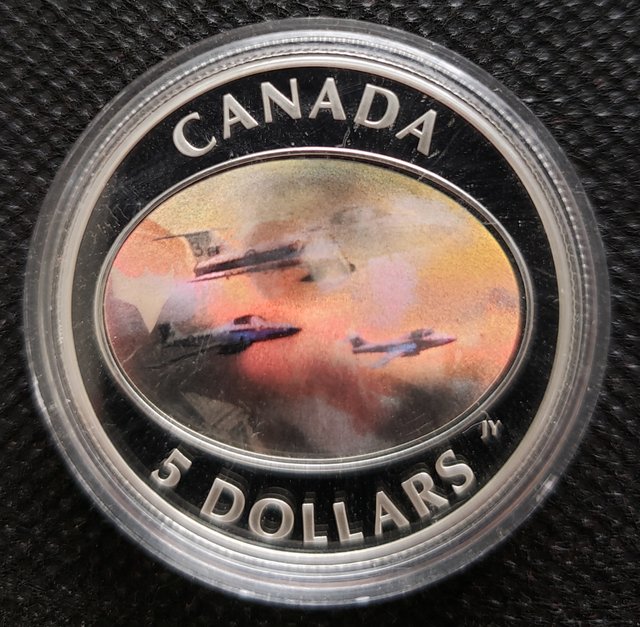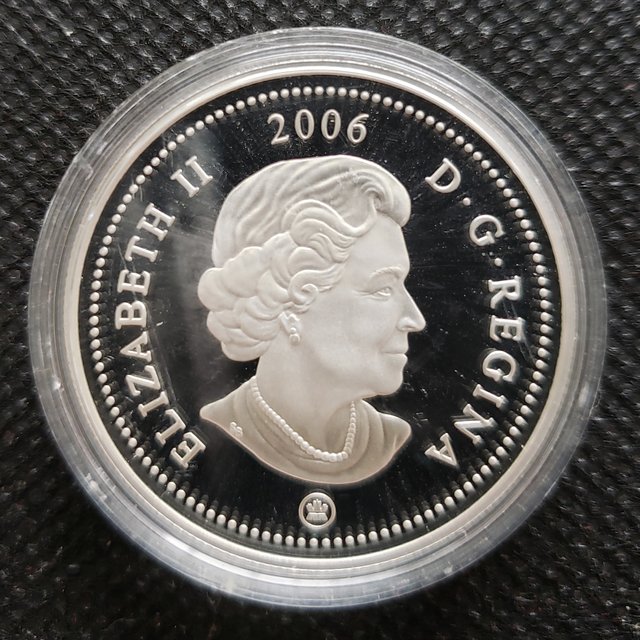 Thank you for reading. Please comment, upvote, resteem and advise me.