The info below comes from the Royal Canadian Mint's COA (Certificate of Authenticity) of this coin or https://en.numista.com/ , or https://www.wikipedia.org/.
I will show you some Canadian commemorative coins that are not part of a series, in no specific order or value.
The twenty-second is the 2013 CAD $5 "Tradition of Hunting: Bison".
It weights 22.9 g with 99.99% silver purity and Proof finish. The mintage was 1,7264 units and the issue price was CAD $69.95.
Bison have sustained Canada's Aboriginal peoples for thousands of years. For young boys, joining the hunt for the first time was a celebrated milestone and rite of passage. One can only imagine the excitement they must have felt as they listened to spellbinding stories of hunts past, their impatient eagerness as they spent hours making arrows, an exercise designed to teach patience and discipline—and to foster the understanding that it takes a carefully crafted arrow and a focused mind and eye to hit the mark. Finally, nature would signal that the time had come, and with bellies pressed against the ground, the boys' first hunt would begin.
Designed by Coast Salish First Nation's artist Darlene Gait and engraved by Eric Boer, the reverse features a captivating narrative of two young boys surveying a bison herd prior to their first hunt while their father points to the miraculous white buffalo.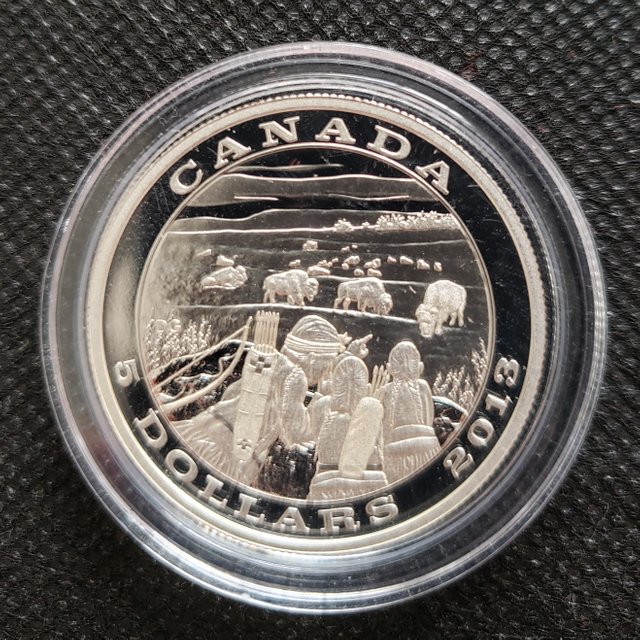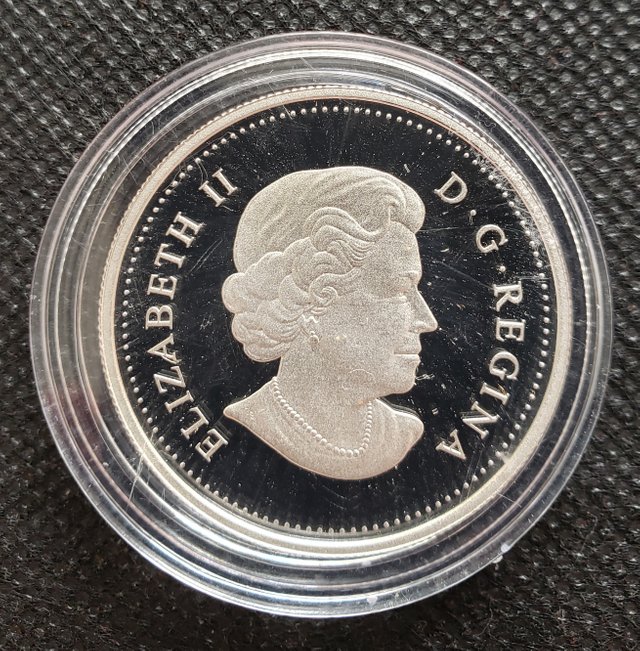 Thank you for reading. Please comment, upvote, resteem and advise me.