The info below comes from the Royal Canadian Mint's COA (Certificate of Authenticity) of this coin or https://en.numista.com/ , or https://www.wikipedia.org/.
From 2011 to 2016 the Royal Canadian Mint issued a series called "Twenty for Twenty". All the coins were CAD $20, weighting 7.96g (1/4oz) with 99.99% silver purity and Specimen finish. The issue price for each one was CAD $20. Twenty-one coins were minted in this series.
I don't have all of them, but I will show those that are with me.
The ninth is the 2016 CAD $20 "Star Trek™ USS Enterprise".
Its mintage was 300,000 units.
Beloved by countless Canadians, the original television series Star Trek has arguably helped shape the everyday lives of Canadians through its spirit of scientific innovation and discovery. The Royal Canadian Mint celebrates the 50th anniversary of the sci-fi phenomenon with a silver coin featuring the most iconic spaceship of our time: the U.S.S. Enterprise.
The reverse design features an iconic depiction of the starship U.S.S. Enterprise (NCC-1701) in space. Detailed engraving showcases the distinctive appearance of the Enterprise, from the rounded edges of her saucer-shaped hull to the twin warp nacelles at the rear. The image captures a tension-filled scene in which the Enterprise fires from its forward phaser bank towards an enemy threat that lies beyond the image field. Engraved to the right of the ship is a special Delta Shield Insignia that celebrates the 50 anniversary of the original Star Trek television series (1966-1969).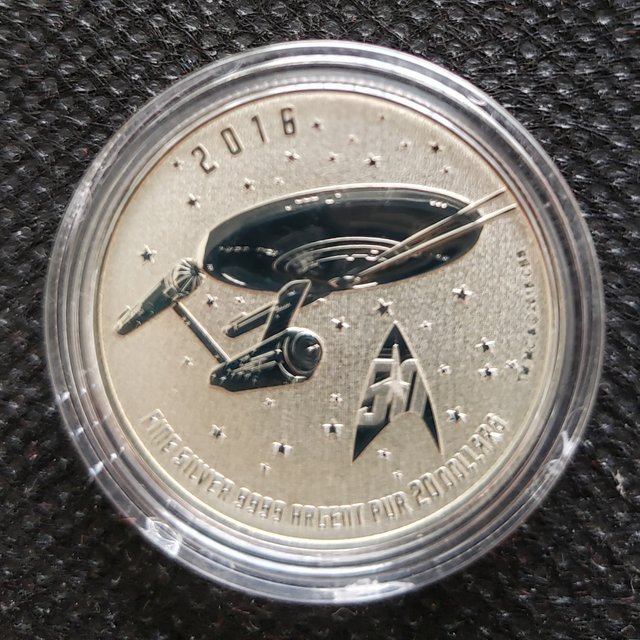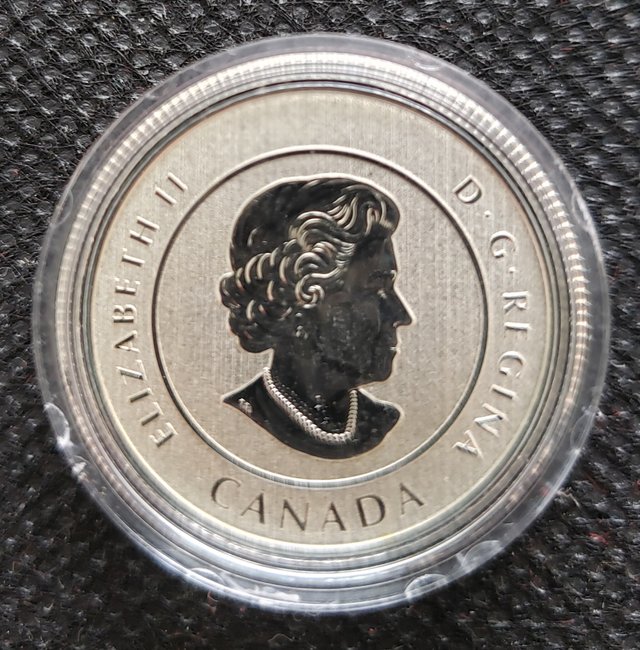 Thank you for reading. Please comment, upvote, resteem and advise me.