The info below comes from the Royal Canadian Mint's COA (Certificate of Authenticity) of this coin or https://en.numista.com/ , or https://www.wikipedia.org/.
I will show you some Canadian commemorative coins, in no specific order or value.
The fifty fifth coin is a 2004 CAD $20 "Sambro Island Lighthouse".
This coin weights 31.1g (1oz) with 99.99% silver purity and Proof finish. Its mintage was 18,476 units and the issue price was CAD $69.95.
Straddled by two oceans and home to some of the largest lakes in the world, North America is a continent of lighthouses. They seem a natural part of the maritime landscape, comforting residents, attracting tourists and safeguarding captain and crew every time a ship passes by. In their ceaseless vigil, lighthouses echo the steadfast spirit of the sea.
This is the oldest working lighthouse on the continent - the Sambro Island Lighthouse, located in the port of Halifax, Nova Scotia.
During the 18th century, ships that sailed into Halifax faced a dangerous proposition. The port was often fogged in and more than 30 shoals lay in wait - with no lighthouse to show the way. In 1758, a tower was built on Sambro Island. With a fixed oil lamp burning at 35.1 m (115 ft) above sea level, it was a small match for port conditions, but over the next 200 years, its performance steadily improved.
Today, the tower is 25 m (82 ft) high. With it's original granite walls still visible inside, Sambro shines as the oldest working lighthouse in North America.
High-tech minting technique accentuates the stripes that were added to the tower in 1908 to make it more visible in the snow.
Designed by Canadian artist Hedley Doty and engraved by William Woodruff, the reverse features the Sambro Island Lighthouse.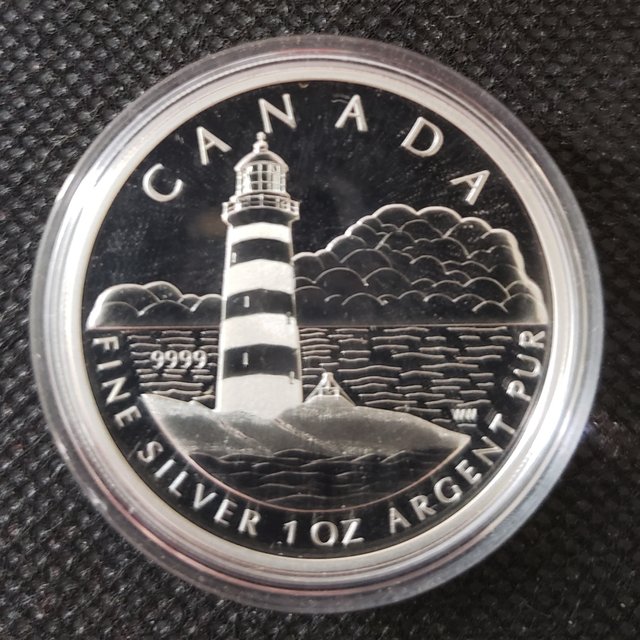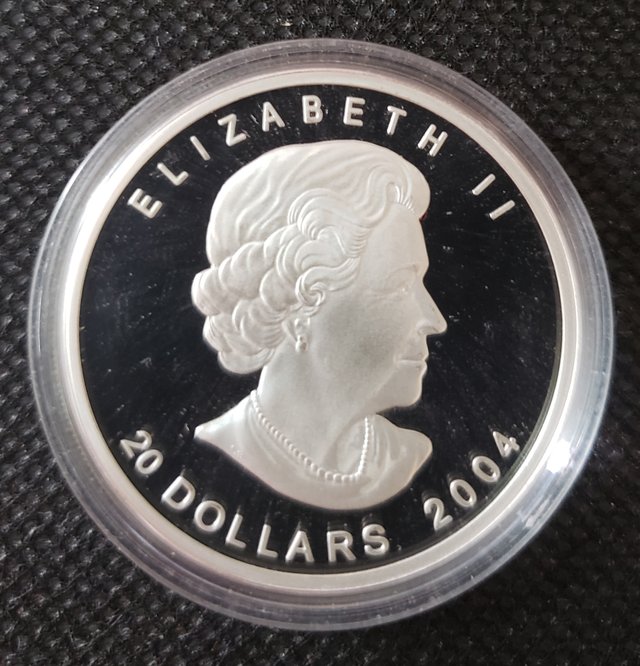 Thank you for reading. Please comment, upvote, reblog and advise me.