Today we will continue the series called "Canadian Wildlife".
The Royal Canadian Mint is known by its high quality work and the enormous number of commemorative coins issued each year. Among these commemoratives we find many, individual or in series, under the theme "wildlife".
Canada, with its vast lands and seas, is the home of a varied fauna and that will be showed in this series.
I will try to post land animals, sea animals and birds, in that order.
The twenty-seventh is a 2015 CAD $5 "Red-tailed Hawk".
It weights 31.1g with silver purity of 99.99% and Brilliant Uncirculated finish. The mintage was 1,000,000 units. The issue price was BV (Bullion Value).
The third of four coins in the biannual "Birds of Prey" series, the Red-tailed Hawk (Buteo jamaicensis) is the most common hawk in Canada.
Red-tailed Hawks are large hawks. From a distance it is possible to mistakenly identify a large female hawk as an eagle. Very broad, rounded wings and a short, wide tail are identifying characteristics. They are a variety of browns on top and light-coloured below, with a cinnamon-red on the top of their tails. They are most frequently seen soaring in wide circles above open fields. In strong winds they face into the wind and hover without flapping their wings, searching the ground for prey.
Designed by Canadian artist Emily Damstra, the reverse features an adult Red-tailed Hawk descending on it's prey in a field, no doubt using it's keen eyesight to watch for any movement. Its wings and tail feathers are spread and the hawk's wings are spread wider than the field of the coin allows us to see.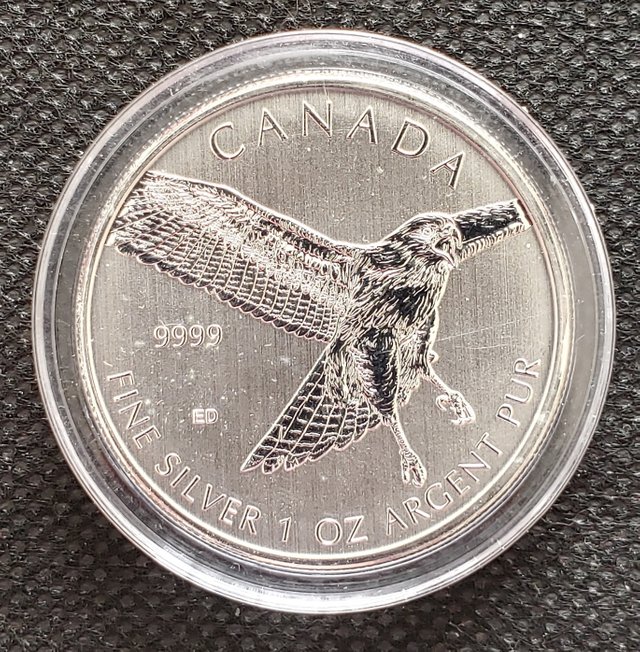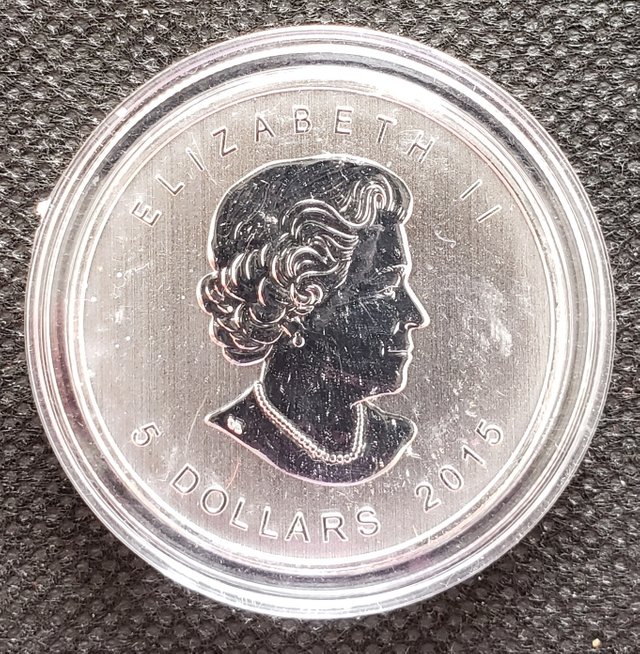 Thank you for reading. Please comment, upvote, reblog and advise me.