Sunday in the afternoon I went walking outdoors, I set out to do the 6000 steps recommended by the app of samsung .
I thought it was easy, as I took my small steps, the meter was very accurate and impartial, this did not gift me a single step!
When I was in the middle of the goal I was already feeling tired, I made 3-4 brief pauses to take some pictures of the landscape, then I resumed the walk to achieve the goal.
Behind me I was chased by a car, it was my husband and my two dogs, they were not so happy inside the car, even if they had music; I could not take my dogs out of the car to walk with them, the road had no pedestrian pathway and it could be dangerous to go all three occupying a considerable space.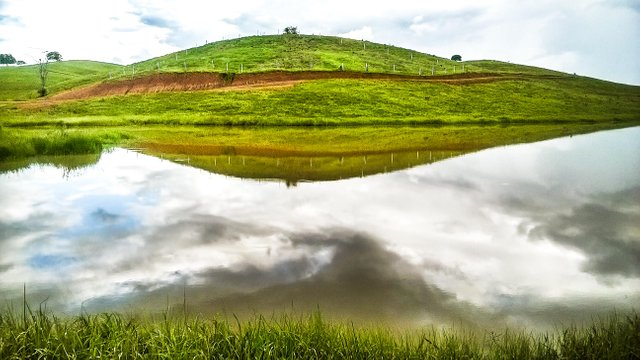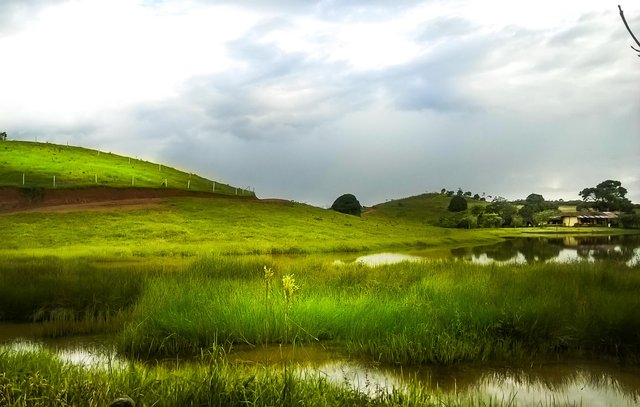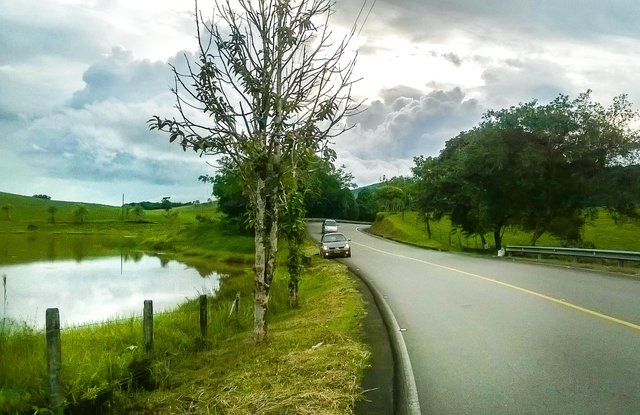 El domingo en la tarde me fui de caminata al aire libre, me propuse hacer los 6000 pasos que recomienda la app de samsung .
Pensé que iba a ser "pan comido" es decir fácil, a medida que daba mis pequeños pasos, el contador era muy preciso e imparcial, no me regaló ni un solo paso!
Cuando iba en la mitad de la meta ya estaba sintiendo cansancio, hice 3-4 breves pausas para hacer algunas fotos del paisaje , entonces retomé la caminata hasta lograr la meta.
Detrás de mi, me perseguía un auto, era mi esposo y mis dos perros, ellos no estaban tan felices dentro del carro, incluso si tenían música; yo no pude sacar los perros del carro para caminar con ellos, la vía no tenia calzada para peatones y podría ser peligroso ir los tres ocupando un considerable espacio.
The proof/ La prueba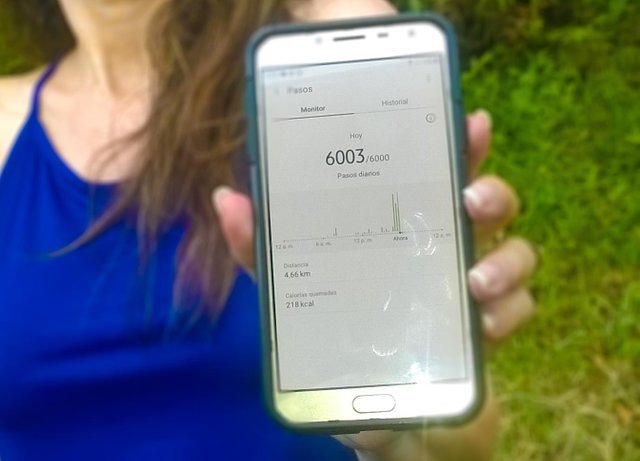 This says it's equivalent to 4.66 km and burn only calories 218 kcal ... For my weight, better don't burn any calories.
Esto dice que equivale a 4, 66 km y consumí tan solo calorías 218 kcal... para mi peso, es mejor que queme cero calorías.
---
Original content by samic
Lumia Camera
Location Via Morelia Colombia