It was Sunday evening, I went from paparazzi to catch some photos while walking on the via, there were many people there just spending the afternoon, others in full physical activity, this girl was skating, I was behind her, I made the first click, while people around looked at me, suddenly she turned and discovered me.
I managed to shoot without getting a clear image of his face. But you can see her posture of "Hey I discovered you" fortunately a spontaneous smile arose between us.
Fue el domingo al atardecer, fui de paparazzi a atrapar algunas fotos mientras caminaba por el andén, había mucha gente ahí solo pasando la tarde, otros en plena actividad física; esta chica patinaba y aproveché para hacerle algunas fotos en forma incógnita con mi teléfono, yo estaba detrás de ella, hice el primer click, mientras la gente alrededor me miraba, de repente ella giró y ….me pillo!
Mi telefóno alcanzó a disparar sin lograr una imagen nítida de su rostro. Pero puedes ver su postura de "hey te descubrí" afortunadamente una sonrisa mutua espontánea surgió.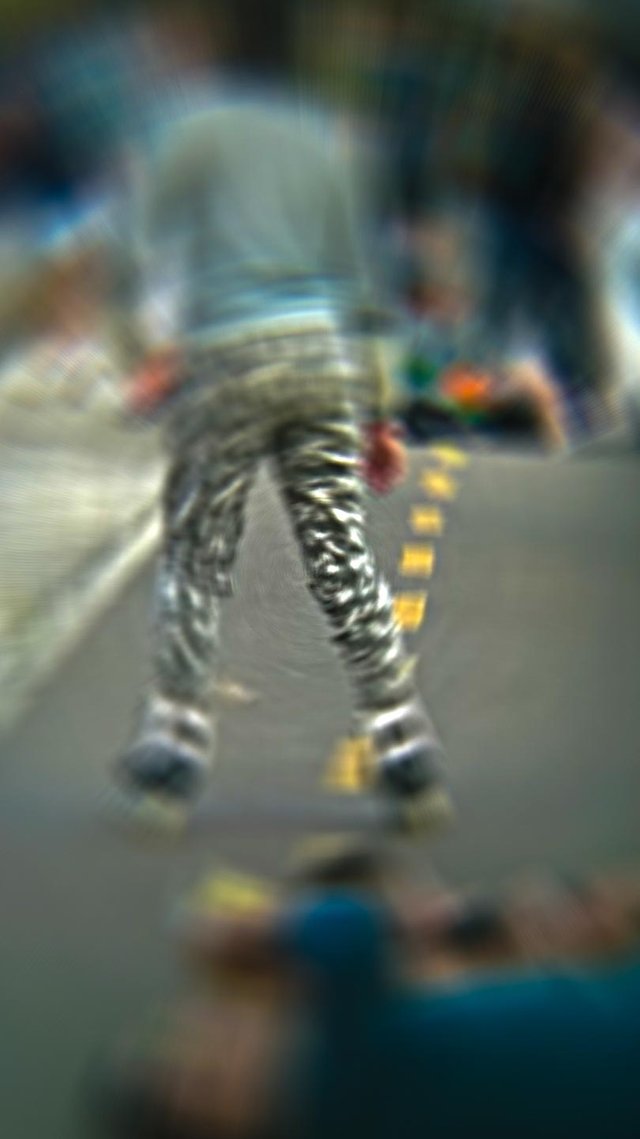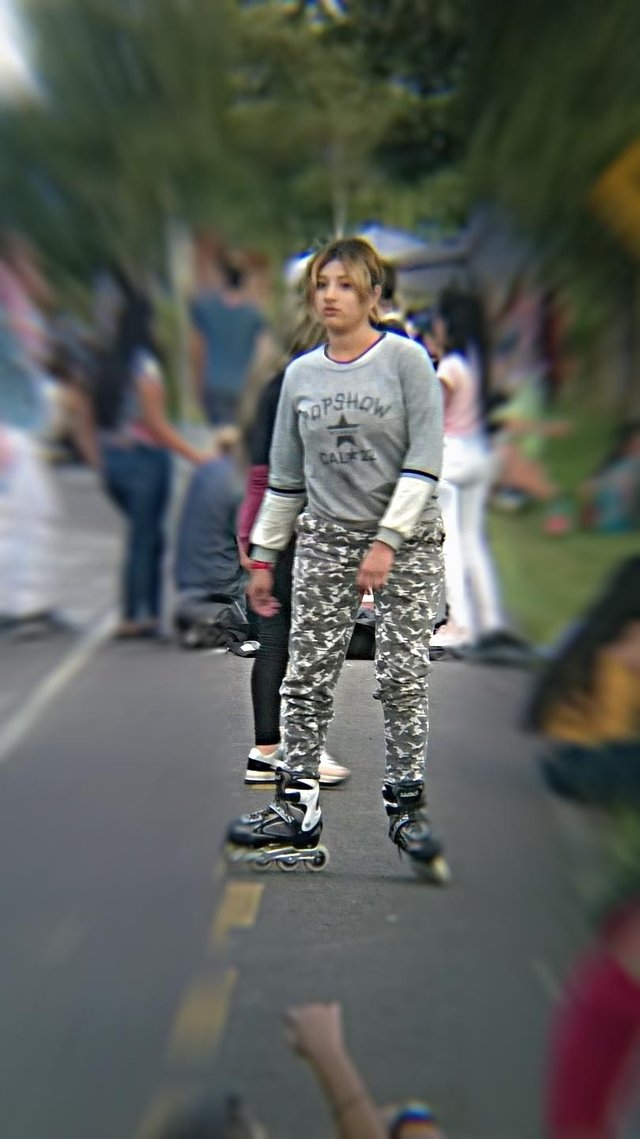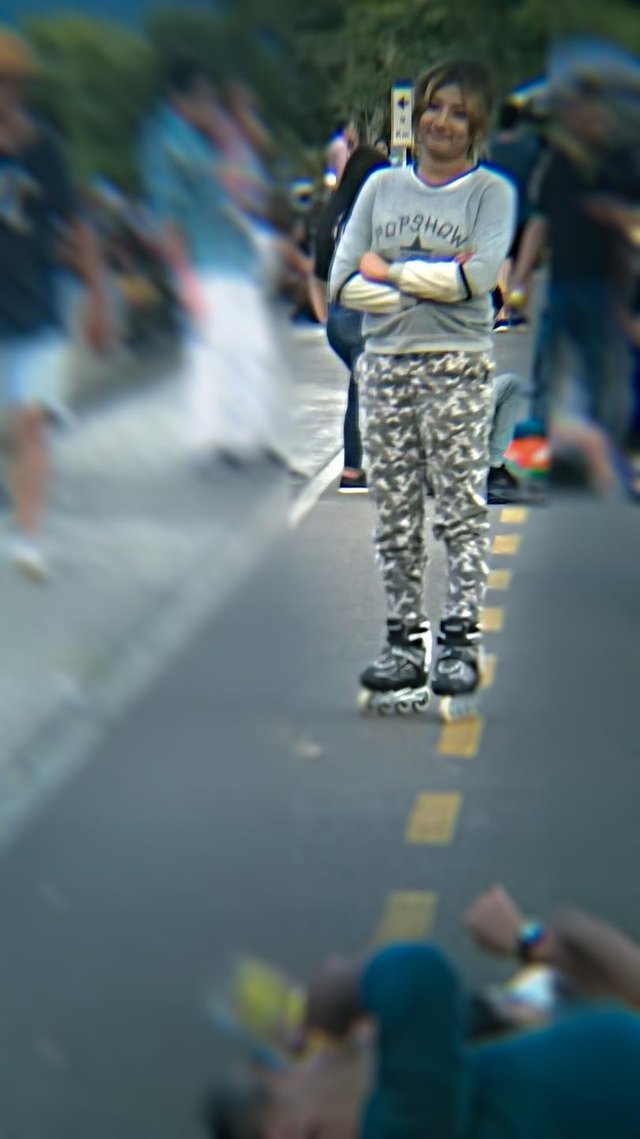 ---
Original content by @samic
Lumia Camera