Season End cards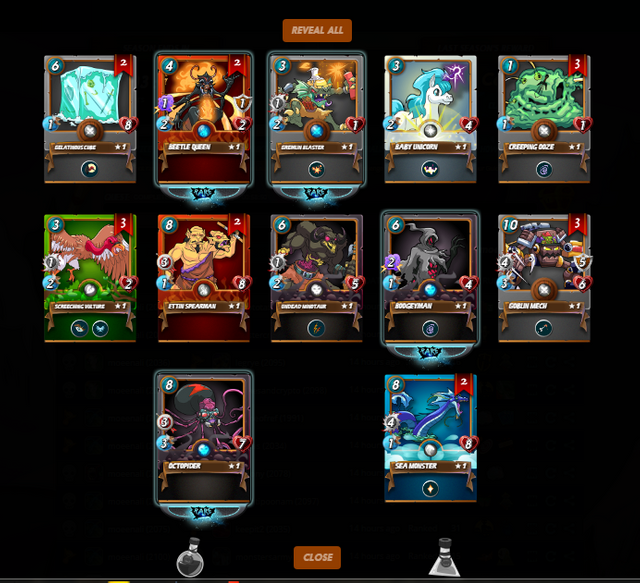 Hello friends, Hope you all will be fine and blessed it's been a couple of days that i did not post about my splinterland daily quest reward so today i am here to share the reward card with you guys and also the season end reward cards. So in the last season i touch the gold 3 league and got 22 cards today you can see in the snap above which is not that much good but still it is a reward cards so seems better.

Yesterday Quest Reward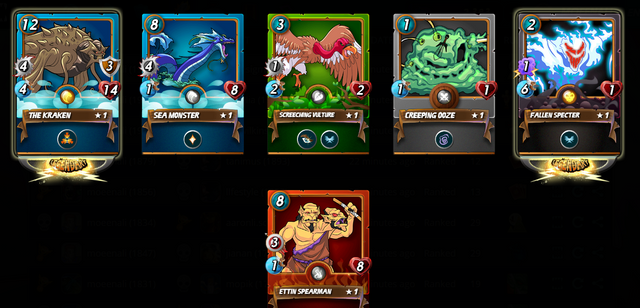 However, the yesterday's quest was very interesting and easy because the neutral quest is the easiest quest for everyone and also when i finished the quest i got two legendary cards THe Kraken which belongs to water splinter and seems a good and powerful card. Also i just upgraded my Water summoner yesterday from level 1 to level 3 and bought some gold cards of level 4.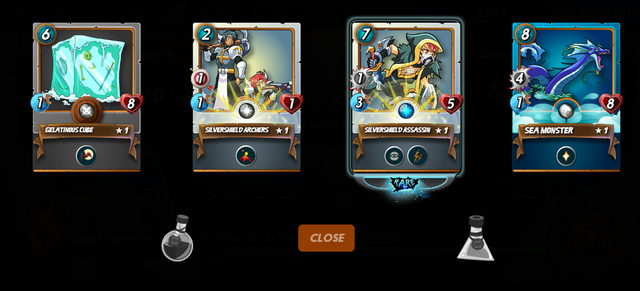 Here is the two day's before quest reward in which i got one rare and some other cards. i think in every quest i got one sea monster card but i received a level 4 sea monster from aamirijaz bro yesterday in gold thanks for helping me. i already have one level 3 sea monster and some single cards that can be easily combine to level 4.

Today's Quest reward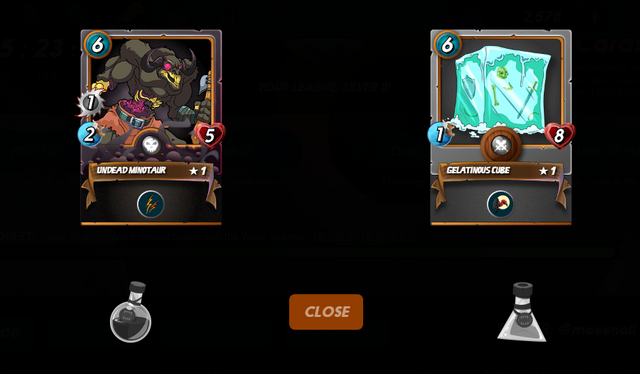 Here is today's quest reward which is only two because of the new season and the league is refreshed so i am now in silver 2 and soon will touch the gold easily. that's enough for today have a good day to you all.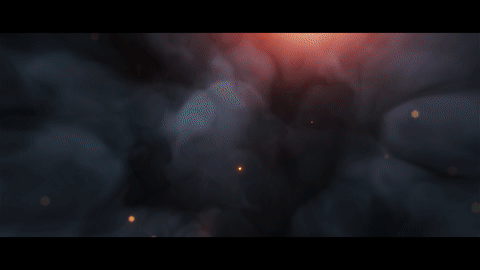 Do you use eSteem? eSteem is a Mobile & PC app. for Steem with great features
Download eSteem app for your Mobile Android devices
Google playstore
Download eSteem Surfer for your PC Available for all OS
Github
Join eSteem Discord channel https://discord.gg/UrTnddT
Join eSteem Telegram channel http://t.me/esteemapp
---
---

---
---
Thanks For visiting my Blog
Best Regards @moeenali