hello, how are you friends of steemit I hope you are excellent on this day and enjoy my publication.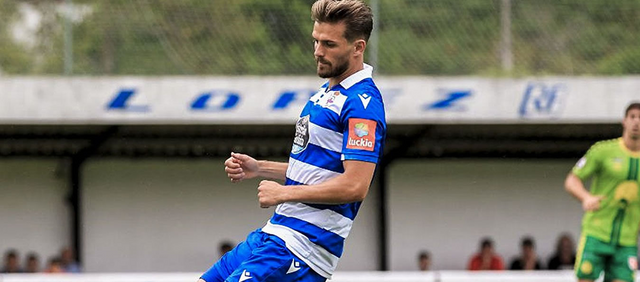 fuente
The Venezuelan Christian Santos, striker of Deportivo La Coruña, broke out Thursday in his appearance before the media, criticized his situation in the colista of the second Spanish division and said he feels a little unintended.
"I am the first to support, but they do not take me into account," said Santos, who has played every game of the championship, but only three as a starter, has scored two goals and has not been part of the eleven since September 21, yet with Juan Antonio Albacete Anquela on the bench.
The striker confessed to feeling "a little bit upset" about his situation, admitted that "obviously" he expected more and recalled that "the only victory" that the team achieved came with a goal from him.
"I am like the fifth striker of the team, they are putting me all ahead. Last year there were results, but it was similar. I am the first to support the team, which tries to improve, that seeks solutions, but that does not take me so much into account, "he warned.
Although he explained that in "the last weeks" he has talked "little" with the sports director, Carmelo del Pozo, considered that his relationship with him and with the coach is "normal", while ensuring that those responsible for the staff are more Pending other players.
"The point is that you are talking more with players who supposedly have a lot of weight in the locker room and you don't talk to all the players. I am calmer, not one of the heavyweights, I try to do my job and, if you ask me something or want something from me, I am willing to answer, "he said.
The forward insisted that he misses a closer deal: "We are twenty-something and the opinion of each player is important, not two or three. If we want to get ahead we have to involve everyone, not a few, counting them with the fingers of the hand. "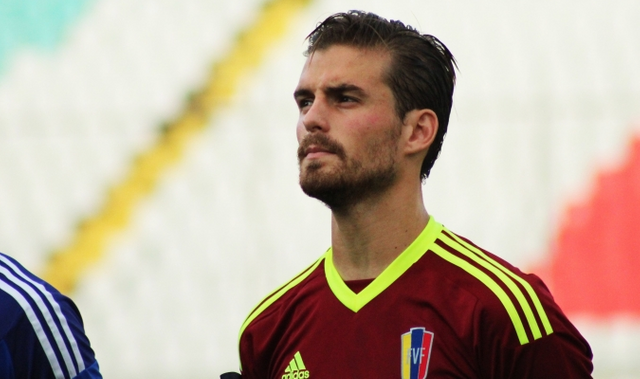 fuente
Asked about whether criticism in the press room can affect him in sports from now on, he said that "only" says what he feels in his "heart."
"When I'm happy, I say it; when not, also and you have to respect that. I am quite right with everyone and I think they should be fair to me. I only express what comes out and is born, "he said.
Regarding the direct game of Deportivo in recent games, he said he does not "like" because he prefers to associate and also said he does not know "really what they want" of him.
"The way in which the coach thinks to play I see it ideal, but the problem is how we execute it, it costs us there," he said.
In spite of everything, he commented that he would like to stay in the team in the winter market, even if he is not comfortable at the moment.
"If you put stones and everything against it is difficult to keep you. I want to do my best work, but also that I have support from everyone, "he said.
He also referred to the situation of the Peruvian Beto da Silva, who has hardly played a leading role in his first season at Deportivo.
"We get along pretty well, share a lot and go to the gym together. In training we also associate a lot, we have a similar soccer style, we like to associate and play fast, "he said.
Despite these criticisms and that Deportivo is a second division player after a third of the championship, Christian asked the fans to support and be patient.
"When things are not going well, everyone gets quick to criticize or despair, but I think you have to be patient. Above all, I ask you to try to support. It is difficult, but there has to go the way. To us, to the coach, to everyone, "he said.
For the team to improve, the Venezuelan international asked for more "daring" in the game, "but with a head", because "to dare is not to grab the ball and try to perform miracles, but to do it together".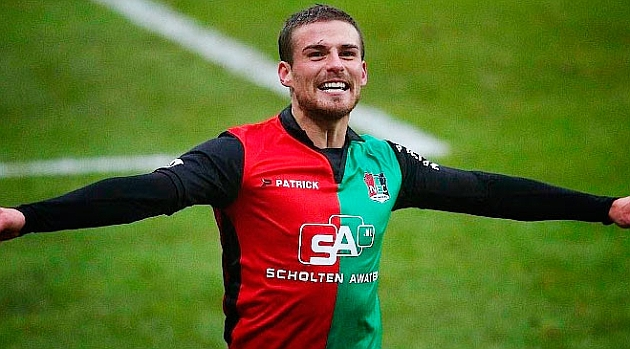 fuente
until next time.
greetings and a strong hug.
A thousand blessings to all.
his servant @gohalber says goodbye.