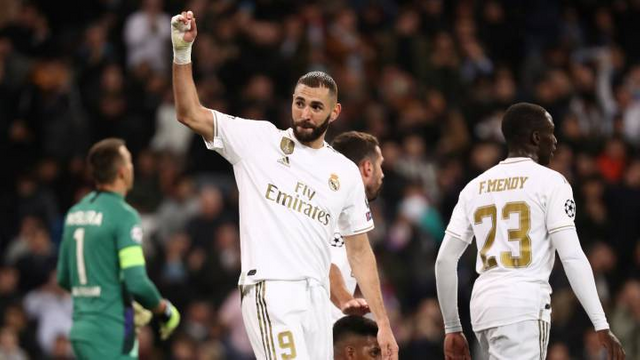 fuente
It was Rodrygo and Benzema's party. The French, in his eleventh season of white, causes less surprise than the Brazilian, the last to land in the white galaxy, but still adding goals and achievements within the history of Real Madrid, of which he is already an essential part. And since yesterday, over an institution like La Saeta Rubia in goals scored in the European Cup: with his double to Galatasaray, Benzema reached 50 points and left behind the 49 that Di Stefano scored. His average, yes, is lower than the leader of the first five European Cups: 0.51 goals per game for the French, 0.84 for the Hispanic-Argentine.
Benzema knocks Di Stéfano off the podium and they only beat him in two European white goals with which he has coincided: Raúl (they shared a season, 2009-10), with 66 goals; and his Christian friend, with more than double goals (105). They are his first two goals in Champions of the course, because until now he had only seen the door in the League (he has seven); equals another myth like Messi, only the two of them have been able to score for 15 consecutive Champions League editions.
His next challenge quotes him with another historic of that powerful Madrid of the late 50s. Benzema accumulates 155 goals in the League (in 322 games) and Puskas, 156 (in only 180 duels). On Saturday in Ipurua against Eibar (18:30, Movistar LaLiga) has the opportunity to snatch the sixth place of white scorers in the domestic tournament.
With numbers like the ones he left against the Galatasaray it will be much easier, sure: he shot six times, three on goal and three off; he only missed six passes of the 51 he gave; and also attended Rodrygo for 6-0. The Brazilian sees it clearly: "Everything with him is easier. It's a crack, the 10 that plays 9 "