what bad news is this for real madrid and how bad for lucas vasquez that this kind of thing has happened outside the field of play.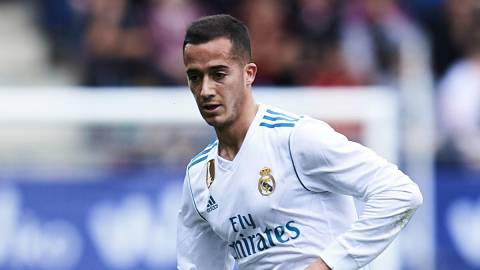 fuente
Lucas Vázquez will be away for a while. The Galician was injured on Wednesday after "a fracture in the distal phalanx of the first toe of the left foot", according to the medical part provided by Real Madrid. Its recovery time has not been defined and is "pending evolution." The cause of the injury could not be more unfortunate. The international was in the gym doing extra work when he dropped a weight on his foot, which caused that fracture in the first toe of his left foot. The withdrawal time is still being assessed, but it can be taken for granted that it will not be in the most recent meetings of Madrid, Real Sociedad, PSG and Alavés.
It is not Lucas's first setback this season. He already suffered another muscle injury that had a time of about a month apart, also during a break of selections. The one of Curtis came assiduously playing, in fact he participated in the first six days of League and two of Champions. On the way back from the infirmary, it was difficult to reappear, but he left a very good taste in the last match before the break, the win in Eibar (82 '). This low somewhat relieves the competition between attack players who do not they have a secured place in the calls, in case of a Bale who returns this Thursday to the training wrapped in the controversy, a Vinícius that has already been ruled out on more than one occasion and even a Brahim who can benefit from this situation if Zidane decides Don't quote Bale against Real Sociedad.