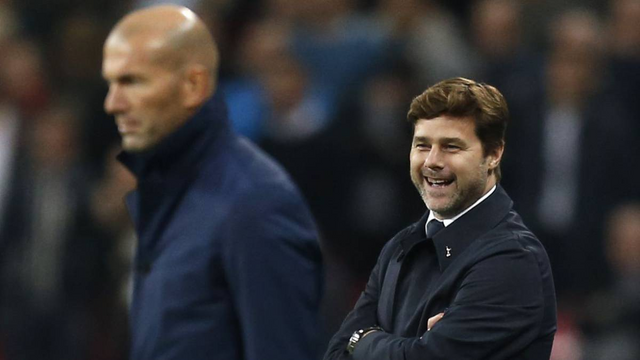 fuente
The dismissal of Pochettino in Tottenham has a direct consequence, that his name enters in his own right in the list of possible relays of Zidane on the bench of Madrid for when it is necessary in the future (the best for Madrid, it is obvious, is make it as distant as possible). The Argentine coach also happens to be very well placed on that list. Not surprisingly, Real Madrid has already probed its hiring up to twice in recent years.
The first was precisely after Zidane left the Real Madrid bench abruptly, after winning three Champions in a row. It was in the summer of 2018. Pochettino was the first option to replace the French. But there was an important unforeseen. Daniel Levy, president of Tottenham, had renewed his contract a couple of weeks before and it included an important penalty clause if the Argentine left the London entity motu proprio in the following two seasons to that renewal. "You have to be brave to train Madrid.
fuente
Madrid then looked at other coaches. He played Allegri, Conte, Nagelsmnan and Klopp himself. Almost all of them came to reveal it with their statements. But, finally, Madrid opted for Lopetegui, which cost the National Team, with a bad final result for Spain and for Real Madrid itself.
The second time Madrid was interested in Pochettino was last season, when Solari's days were numbered. The Argentine would not have come mid-season. The white club probed it to catch the team in summer, but Daniel Levy refused, again, to negotiate a solution to change the bench. Among other things, because they believed to have the Spurs to the bench guru. Not surprisingly, Tottenham was planted in that exercise in the Champions League final (which he lost to Liverpool Klopp), with a team that had not invested in players as the construction of the new stadium was being finalized.
Madrid tried other names, such as Conte, which was then without a team. But finally Zidane agreed to return to Madrid to try to reissue his first triumphant stage. And for the white entity it was the best solution. Fate has wanted that, after Levy finally opened his hand to incorporate players (Tottenham has spent 114 million euros in Ndombelé, Lo Celso, Ryan Sessegnon and Clarke) is not being the best season for Pochetino and has been fired ... Now, his name will sound for Madrid when Zidane has bad luck.