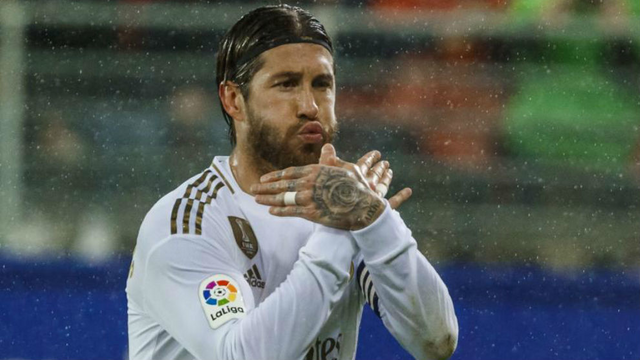 fuente
Sergio Ramos had a nice detail in the dedication of the goal he made in Ipurua. The Real Madrid captain transformed the second white goal from eleven meters and decided that he was going for a kid who is having a bad time. Through social networks, an amateur asked him to dedicate his next goal to his brother to try to cheer him up, since he had had to leave football because of a retinal detachment. a retinal detachment from one eye, which we hope will recover as much vision as possible, but that has broken his dream into pieces that was to play football, since the doctor has told him that most likely he will have to forget about he, "said the main part of the thread of the fan's tweet.
Aitana Oliva❤
@ aitanaoliva_99
Hi @SergioRamos I ask you a few minutes to read this message. I am the sister of a 16-year-old boy from Algeciras (Cádiz) whose name is Jesus, whose life has taken a great turn for a few weeks.
I follow⬇️⬇️
The captain complied and responded to the tweet after the game: "Jesus, I dedicate my goal to you and send you all my mind. Do not lower your head, recover well and never lose the illusion. In life there is much more than football. A big hug , partner behind ".