Ramón de Carranza wore a typhoon in honor of the captain, who played with a commemorative bracelet against Malta.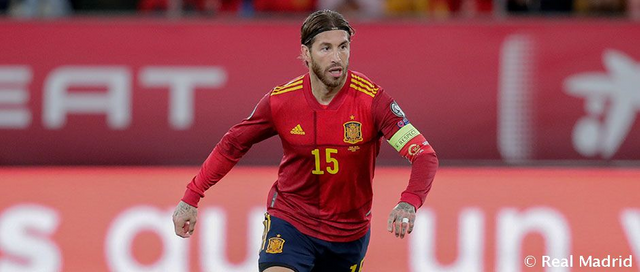 fuente
Sergio Ramos was honored in the prolegomena of Spain-Malta after last October 12 he made history by becoming the player who has defended the national team's shirt most times. The captain, who had previously received a gold bracelet from the Royal Spanish Football Federation, played with a captain's bracelet that included the figure of the 168 internationalities with which he broke the record.
Before the start of the match, Ramos 169 with Spain, the Ramón de Carranza stadium (Cádiz) cheered the captain and chanted his name. In addition, a typhoon was deployed in the stands with a giant image of the Andalusian posing with the World Cup and the two Eurocopas. Ramos played 60 minutes and was cheered again when he was replaced.
Ramos beat Casillas in the clash against Norway last month. His debut with the national team took place on March 26, 2005 against China (3-0) and was the first of his 126 victories, another record he leads in the national team. In addition, in these more than 14 years, it has 21 goals, a figure that places it among the top ten historical scorers. It also has a spectacular record with a World Cup and two European Cups.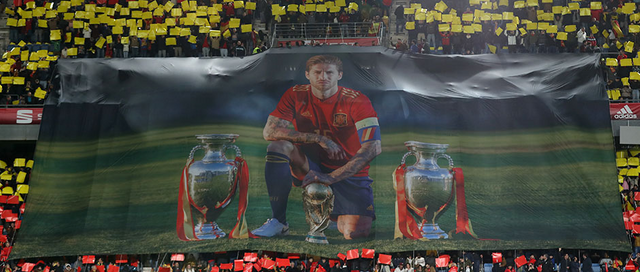 fuente
Ramos: "It is a pride and an illusion to wear this shirt"
"After so many years with the national team, I still have the same pride and enthusiasm every time I wear the shirt of my country. I feel very fortunate to captain this team. In his day we had the opportunity to win everything and hopefully a new era with a splendid and unique new group. Now we have a European Championship ahead and we are confident that it can be won. Thank you very much for this detail and thanks to all the teammates who have been part of my career with the national team. "