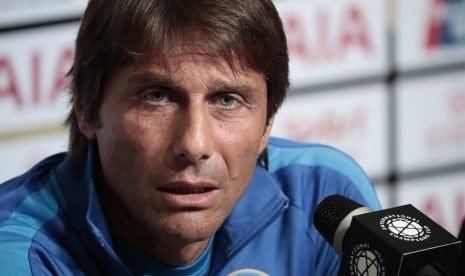 Source
Good afternoon everyone. Inter Milan fans are happy. Because Inter Milan again succeeded in topping the Italian League Serie A standings in Week 12. This happened after Inter Milam won a heroic victory over guest Hellas Verona with a score of 2-1.
Coach Antonio Conte was very satisfied with his troops. Last night Inter Milan played at the Stadio Giuseppe Meaza.
The Nerazzurri nickname Inter Milan have to work extra hard to win over Verona. Because, they were forced to lag behind the visitors through Valerio Verre's goal.
Inter Milan Tried to get up and unexpectedly managed to turn 2-1 up through Matias Vecino's goal in the 65th minute, and Nicolo Barella's fantastic shot in the 83rd minute. Thanks to that result, the team from the Italian fashion city managed to end a series of seven matches in three weeks with five wins, one draw each and one defeat. Conte considered very proud of the mentality shown by his troops.