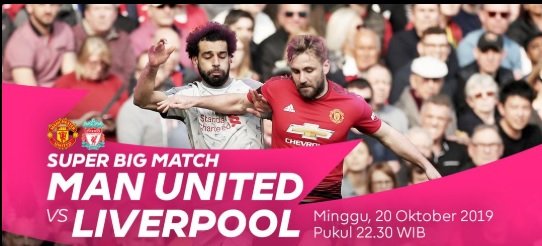 source
The English league will again take place after a two-week break with the many FIFA Agendaresmi. The ongoing Duel is a match between Manchester United and Liverpool. The two teams are actually under no complete condition a lot of players are injuries. Good news for Liverpool that their fielded Mohammad false was reportedly fit and could play this week. Next up is their main goalkeeper Alisson is able to play. Alisson was a long time not playing for Liverpool because of injuries. Adrian San Miguel who succeeded him all this time.
Liverpool needs their two presence to earn full points. Liverpoll became one of the only undefeated teams in the English league. A few hours before the game, the coach of Liverpool Klopp mentions that the player is already monitoring both players and reportedly will be played to earn full points. Another Liverpool player that could be handed down was a new Jol Matip recovering from injuries as well.
Liverpoll and Manchester United matches want to win this again. We see who will be the winner.
INA
Liga Inggris akan kembali berlangsung setelah dua minggu rehat dengan banyaknya agendaresmi FIFA. Duel yang sedang dinanti adalah pertandingan antara Manchester United melawan Liverpool. Kedua tim sebenarnya sedang dalam kondisi tidak lengkap banyak pemain yang cidera. Kabar bagus bagi Liverpool bahwa pemian mereka Mohammad Salah dikabarkan fit dan bisa main minggu ini. Selanjutnya adalah penjaga gawang utama mereka Alisson dipredeksi bisa bermain. Alisson sudah lama sekali tidak bermain untuk Liverpool karena cidera. Adrian San Miguel yang menggantikan dia selama ini.
Liverpool butuh kehadiran mereka berdua untuk mendapatkan poin penuh. Liverpoll menjadi satu satunya tim yang belum terkalahkan di Liga Inggris. Beberapa jam sebelum pertandingan kabarnya pelatih Liverpool Klopp menyebutkan sudah memantau kedua pemain tersebut dan kabarnya akan dimainkan untuk mendapatkan poin penuh. Pemain Liverpool lain yang bisa diturunkan adalah Jol Matip yang baru pulih dari cedera juga.
Pertandingan Liverpoll dan Manchester United sama sama ingin memenangi lagi ini. Kita lihat saja siapa yang akan kelaur sebagai pemenang..