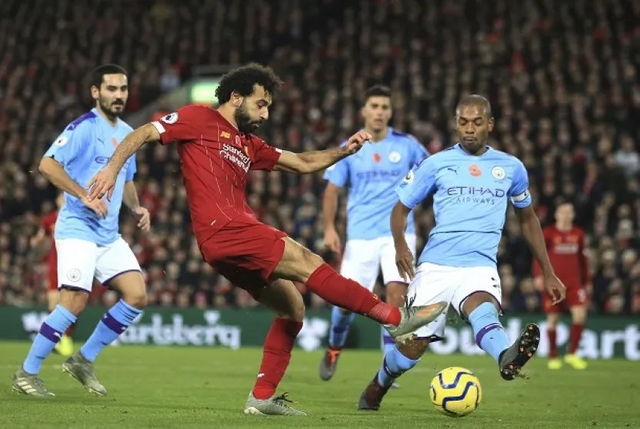 source
Good afternoon. Liverpool are still very strong this season in the English Premier League. Last night Liverpool successfully humiliated Manchester City 3-0 without reply.
Liverpool's winning goal was scored by Fabinho in the sixth minute from outside the box 16 when receiving a rebound from the Citizen defender. The next goal through Mohamed Salah. Salah successfully received feedback from Andrew Robertson from the left side. Then Salah who was on the right side cleverly released the header to the right side of the goal so that it was not reached by Claudio Bravo.
While the Reds closing goal was born in the 51st minute through a Sadio Mane goal. Starting from the attack on the right side, Jordan Handerson managed to release the bait into the middle of the goal, Mane who was ready in his position managed to gore the ball and thrill the Manchester City goal.
With this victory Liverpool firmly at the top of the Premier League standings even without defeat. While City must go down to fourth position