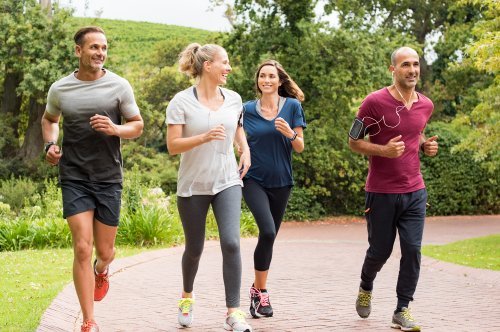 Friends can always be relied upon at the right time when we often need help.
Likewise, when you need enthusiasm. Friends are places to ask for support and force us to do something positive.
Join sports with your friends. You can all join the sports community to your liking together. So be more confident to attend the community, yes because it requires high confidence to be present in such communities.
You are also fortunate enough to have friends who are good at and have already been experts in the field of sports, don't miss the chance to be healthier with your friends.
Besides being beneficial to health and encouraging one another, exercising with friends can also increase the quality of friendship more closely, and have more time to be together.
That is a good thing if you are with busy friends who are busy, but then decide to meet in time to exercise. Really it is a good positive habit compared to just meeting to eat in a restaurant and laugh.
Maintain a healthy pattern that you have started with your best friend.
---
Image Source: 1