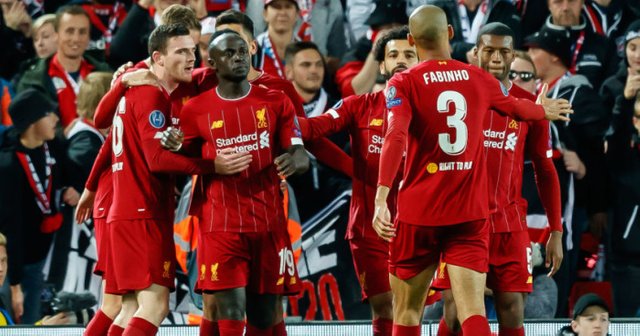 Sumber gambar
Banyak orang sekarang mendengungkan dan membicarakan prestasi Liverpool terkini yang belum mengalami kekalahan sejak pergelaran Premier League musim ini. Dalam 11 laga yang telah dijalaninya, The Reds berhasil membukukan sepuluh kemenangan dan sekali seri saat melawat ke Old Trafford kandang Manchester United 20 Oktober 2019 silam.
Teranyar mereka berhasil mengamankan tiga angka saat meraih kemenangan atas tuan rumah Aston Villa tadi malam. Walaupun mereka sempat tertinggal lebih dulu lewat gol Trezequet, tetapi Liverpool berhasil membalikkan keadaan dan unggul 2-1 diakhir pertandingan. Para fans bermimpi Liverpool akan mengulangi langkah Arsenal di musim 2003/2004 saat tidak pernah kalah sepanjang musim di Liga Premier Inggris. The Invincible Arsenal belum masih merupakan sebuah rekor saat ini di Liga Premier Inggris.
Tapi menurut saya Liverpool harus realitas saat ini dan memprioritaskan gelar Liga Inggris yang telah mereka pendam sejak lama. Mereka terakhir meraih gelar EPL adalah tahun 1990 silam. Sudah hampir 20 tahun mereka puasa gelar Premier League. Dan sejak EPL diperkenalkan tahun 1992 mereka belum merasakan gelar tersebut.
Liverpool pernah hampir meraih gelar EPL sebanyak lima kali sejak gelar terakhirnya musim 1989/90. Yang terakhir mereka hampir meraih gelar EPL musim lalu, tetapi mereka kalah bersaing dengan Manchester City yang berhasil meraih gelar ke enamnya.
Jadi, mengejar rekor The Invincible boleh-boleh saja, tetapi meraih gelar EPL harus menjadi prioritas utama Liverpool musim ini.