Hi there,
How are you ? Hopefully you all are fine and I am also well. Today I am here to share my opinions and the match summary of today's match Pakistan vs Afghanistan.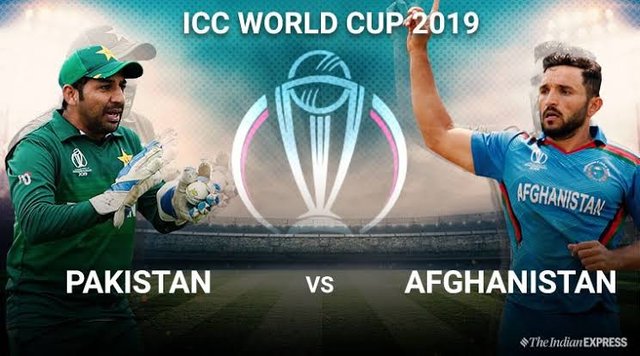 Img src
You know ICC Cricket World Cup 2019 is running. Today's Pakistan vs Afghanistan match was 36th match and Pakistan won the match by 3 wickets.
Though Pakistan won the game but it was enough hard. Afghanistan played really well. Afghanistan attacked the Pakistani batsmen with their spin from the very first.
And yeah Pakistan also did well bowling. They stopped Afghanistan's innings only at 227 runs. Here is the match summary :-
Afghanistan's innings :-
Batting :-
Rahmat 35, Naib 15, Shahidi 0, Ikram 24, Asghar 42, Nabi 16, Najibullah 42, Shinwari 19, Rashid 8, Hamid 1 and Mujeeb 7.
Bowling :-
Imad 2 wickets, Shaheen 4, Riaz 2 and Shadab 1
Total score :- 227/9
Pakistan's innings :-
Batting :-
Fakhar Zaman 0, Imam 36, Babar Azam 45, Hafiz 19, Harris Shohail 27, Sarfaraz 18, Imad Wasim 49, Shadab Khan 11 and Riaz 15.
Bowling :-
Mujeeb 2 wickets, Nabi 2, Rashid Khan 1
Total Score :- 230/7
Result :-
Pakistan won the match by 3 wickets.
Player of the match :-
Imad Wasim (49 runs and 2 wickets).
Here is the match highlights. You can watch the highlights here :-

All the credit goes to Imad Wasim. Pakistan will lose the game if Imad will out. He stood like a wall against the Afghan bowlers. As a result he complete the match with winning.
Also today's another match (Australia vs New Zealand) is running. I will post about the match and the match summary after ending the match.
That's all. Thanks for reading.