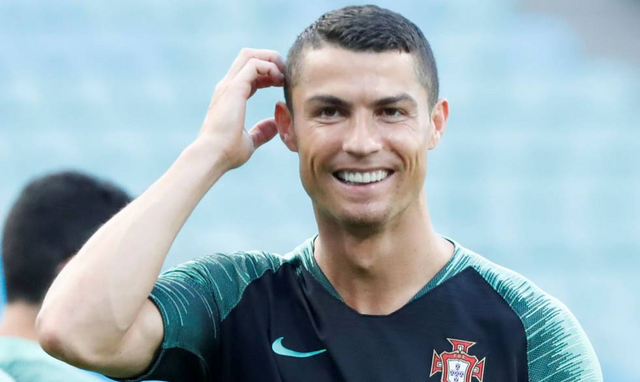 Source
Today i am going to talk about People's most favorite football players Who plays for Real Madrid Football and along with this he is a captain of Portugal National team. yes you guess it right, i am going to talk about Cristiano Ronaldo.
Cristiano Ronaldo lived in a very small city in Portugal, and born in a hospital named Hospital Dr. Nélio Mendonça, Funchal, Portugal, Though he was living in a small city, but his hard work and his passion for Football takes him to the place where any sports players wants to see him in his career.
At this moment he live in the house worth billions and travel in a cars worth millions, and he is one of the highest paid football of all time, But there was a time, he was used to in a small house whose roof was of metal.
Behind his ultimate success, there is a long struggle, which i am going to tell you in this article.
Cristiano Ronaldo was born on 5 February 1985 in a small city of Portugal named Hanchal. He complete name is Cristiano Ronaldo dos Santos Aveiro, his father named him before AFrica Fortieth president Ronald reagon.Before becoming the president, Ronad reagon used to work in the movies and was favorite actor of Ronaldo Father Denis Aveiro Denis Aveiro used to work as a gardener.
Beside has One brother and two sister along with him. His brother name is Hugo and his two sisters name is Eima and lilliana respectively.
Ronaldo stared playing football in such a young age and because of his passion for football, he was include in named Andorinha sports club at the age of 8. Ronaldo mother Maria used to call him Cry Baby because of his nature of crying , whenever he don't play well in the game, he starts to cry.
At the age of 10, he was included in cities biggest Club Nacional Fc, He played for this club for two years. He went to Portugal sporting club at the age of 12 for trials. and club signed him for 1500 $.
This club was in Lisbon and it was away from his family town, He was sad because he had to leave his family and his city. But there was no choice for him. he played their with hard work and make people his fans.
At the age of 15, he was detected as a heart patient and doctors stop him to run and play Football. At that time he had only two way, one to leave the Football and other to get a very risky Surgery. He decided and get a surgery and luckily it was successful. after taken rest for some time, he came back in the field and started playing with more passion and hard work.
After the surgery he had to face an other difficult time in his life when his father died of drinking excessive Wine. This incident makes him shattered because his father was so close to him. He used to share everything with his father, and this is the reason he never drink.
After the death of Ronaldo's farther , the financial condition of his home become very bad and his mother had to work in other's home to feed their kids. Ronaldo ignored all this issues and focus on his training and opted out as a great player.
He played his professional match for Portugal Lisbon club at the age of 17. In this match Alex furgoson see him play and signed him to play for Manchester united. The club paid 17 million dollar to get Ronaldo.
He played for Manchester united from may 2003 to August 2009, In these 6 years he played 196 matches and hit 84 goals.
In 2009 real Madrid football bought him for 132 million Dollar and this Contract was of 6 years and going to end on 2015, but Ronaldo extend the contract and wish to play for real madrid by the end of 2021, For this extended contract 1864 CR and because of this Deal, he become the world most expensive player.
The good thing is he is not just gathering the money, but also spending a huge amount for the welfare of mankind.
You won't believe that he donate blood twice in a year and that's is the reason he has no tattoos on his body.
It is his struggle that makes his world most successive football player.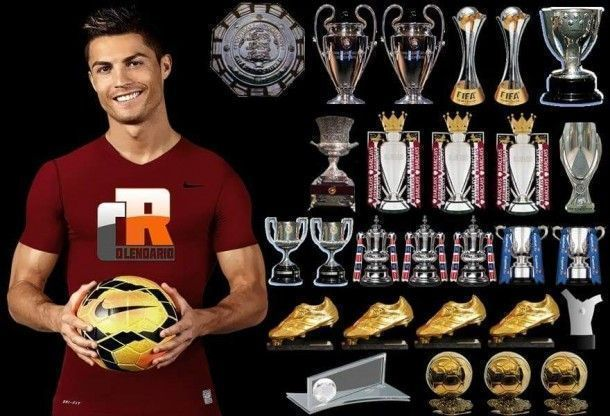 Source

Please Ignore the Sentence, Grammar and Spelling mistakes as i am new writer.

If you want me to write about any of your favorite Players, just leave the name in the comment box.
thanks.