Seriously????
Do you want you want to see it?
12 rounds of runs and hugs?
If you want to see hugs I suggest you watch porn instead, it might be better.
What's the title of their first fight again?
"Fight of the Century" isn't it?
Hahahaha, it makes me laugh that the fight of the century was just a waste of an hour. I rather watch Pacquiao-Marquez many times than Mayweather's fight once more. Well, I can't speak for the many but I know that most of the boxing fans or boxing viewers to be precise that what we want to see is a fist for fist battle and not..... you know what I mean.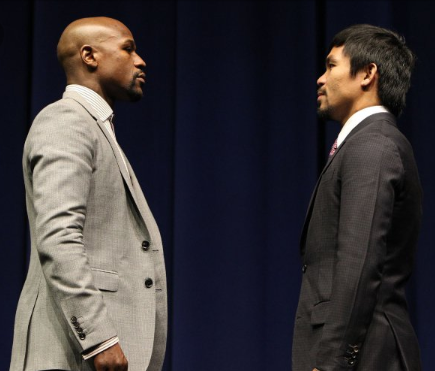 Posted using Partiko Android