Tonight is a big night as we take on the Gonads..sorry, Gooners, in the FA Cup 3rd round and as its 2.30am here and I'm trying to stay awake after peaking too early on the free bottles of Singha I nicked from the wedding last night, I need something to do to keep me awake as I wait for the match to start, so I thought I'd bug you lot with a live feed of the build-up and game!
Over on my daily competition, my traitorous followers all chose Arsenal to win except for @rabeel so I am looking forward to not paying out any tokens tomorrow lol
I'm watching the match here in Thailand due to me paying a weeks subscription to the equivalent of Skysports who are called BeIn Sports. To be honest, it was a great bargain at just 59Baht for a full week (£1.50, $2.10 USD) and was trying to watch a live Italian game earlier which was rubbish......anyway......
Team News....
All those who chose Aubameyang as the first goalscorer is screwed already as he isn't even in the squad!!
LEEDS UNITED
1 Meslier
2 Ayling
28 Berardi
5 White
3 Douglas
23 Phillips
10 Alioski
36 Gotts
43 Klich
22 Harrison
9 Bamford
Substitutes
6 Cooper
13 Casilla
15 Dallas
17 Hélder Costa
40 Davis
48 Stevens
49 Casey
So confident of winning are we that we are giving debuts to young Gotts and French reserve keeper Meslier!!
No problem, in Bielsa we trust :-)
Arsenal have their usual wasters and poseurs playing....
19:47 The 4th round draw has just taken place and after we have beaten Arsenal tonight, we will be travelling to Bournemouth for the 4th round!! That will be an easy game !!
Teams are coming out and Luke Ayling is all relaxed and having a beer and Arsenal look like they are shitting themselves!!
####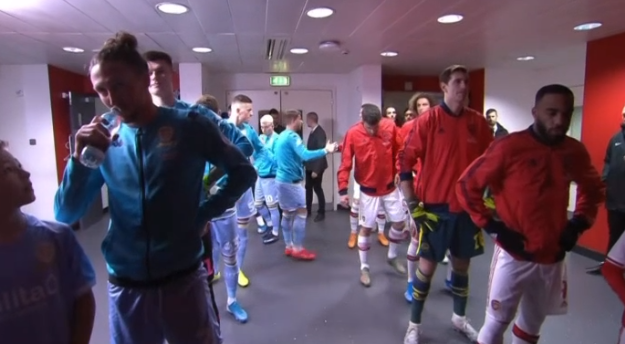 20.00 THEY'RE OFF!!
20.05 Free kick
20.06 Cant believe they got a free kick for that? Soft gits!!
20.02 Bamford??????????????????????? Should have been 1-0 to us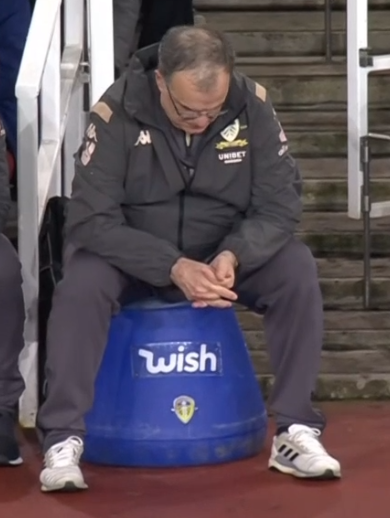 WE're hassling and harrying!! Its ours for the taking!!!
OOOOOOOOOOOOOOOOOOOO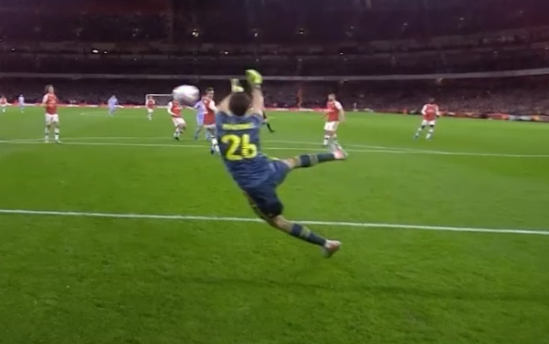 oooooooooo
again
HIT THE BAR!!!!
NO BOOKING ????
Arsenal are looking pissed off!!!
CORNER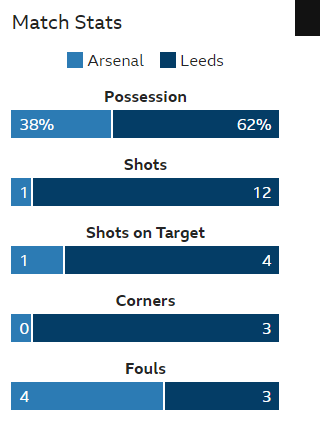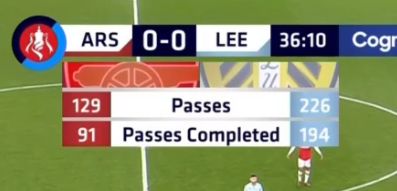 HALF TIME !!! WE should be 4-0 up but no worries.....we are wasting them!!!
Bollocks....