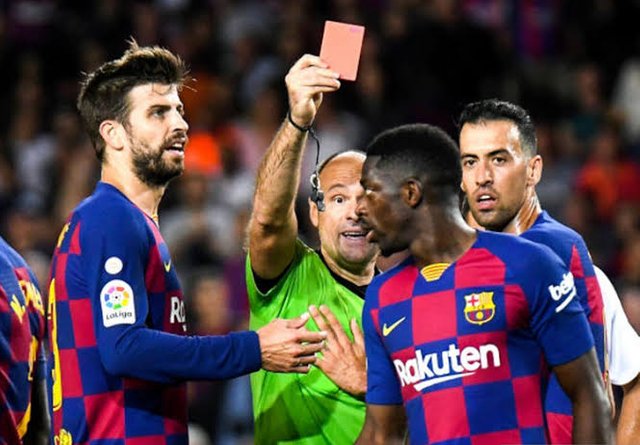 Src
Ousmane Dembele, nicknamed Barcelona winger, will certainly miss the match against Real Madrid in the El Clasico match in Week 10 of the Spanish League
Dembele was blocked by a red card in the match against Sevilla last weekend. prohibited from playing in two matches.
Not only Dembele, Ronald Araujo was also awarded a red card by referee Antonio Mateu in the final minutes against Los Blanquirojos, so Barcelona had to end the match with nine players.
The former Borussia Dortmund player was given a red card for being deemed insulting Mateu as 'very bad'. His teammate Lionel Messi and a number of other Barcelona players tried to provide a defense, so referee Mateu canceled his decision to Dembele. but the referee remained in his decision to give a red card. There is no bargaining when the card comes out of the court bag.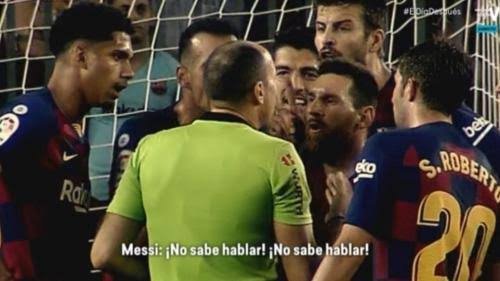 Src
And this is the first red card for Dembele since costumed Barcelona. However, Dembele's absence in the next match will open up opportunities for young players like Carles Perez and Ansu Fati to start at El Clasico.
Thanks...
Have a great activity..

Greetings Sports..