Real Madrid star James Rodriguez will be out of action due to injury, a Spanish press report said on Sunday.
The Colombian federation announced the exclusion of Rodriguez from the confrontations Peru and Ecuador, after complaining of pain in the left knee, during his participation in training.
According to the newspaper "Mundo Deportivo" Spanish, the injury Rodriguez in the ligaments of his left knee, and will have to be out of action for 15 days.
The Colombian star suffered a similar injury in October 2018, when he played for Bayern Munich, and missed for 40 days.
He had complained of pain in the left knee, while participating in training Colombia, last Thursday, and the Colombian Federation issued a statement published on the official website of the local federation, saying: "After medical tests for James Rodriguez, it was decided in agreement with Real Madrid, excluded the player from The team will return to his club, where he will not play against Peru and Ecuador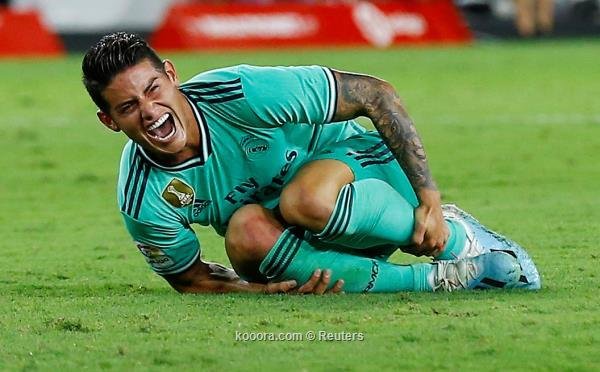 Image Source