Setelah pada pekan lalu Barcelona di bungkam oleh Athletic Bilbao di San Mames dengan skor 1-0, kini Barcelona memberi signal baik di Liga Spanyol dengan membungkam Real Betis 5-2. Pada pertandingan tersebut Barcelona tidak memainkan dua bintang mereka yaitu Lionel Messi dan Suarez, namun anak asuh Ernesto Valverde bermain dengan sempurna.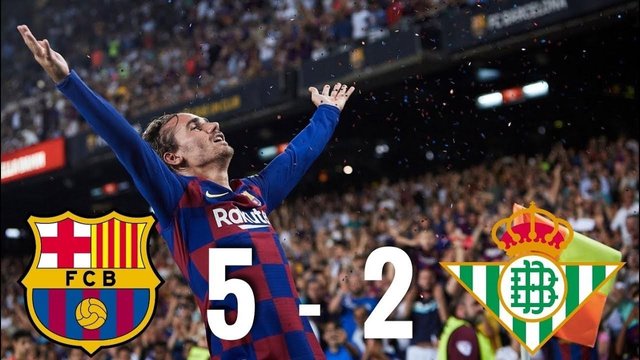 Sumber
Pada Laga malam kemarin Antoine Griezmann menjadi
Man of the match
dengan menyumbangkan 2 gol dan 1
assist
disamping itu Sergi Roberto juga bermain sangat baik dengan memberikan 2
assist
. Gol tercipta dari Antoine Griezmann pada menit 41 dan 50 setelah sebelumnya skor 1-1 pada babak pertama. Pertandingan dikuasai oleh Blaugrana dengan 70% penguasaan bola.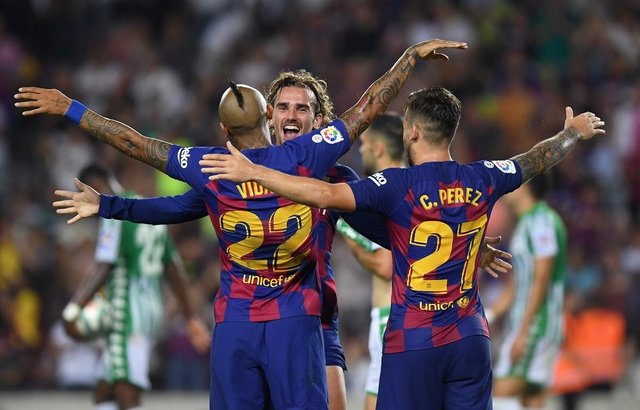 Sumber
Pada babak kedua Barcelona menambah pundi gol mereka melalui Carles Perez pada menit 56, jordi Alba menit 60 dan pemain pengganti Arturo Vidal pada menit 77, gol kedua bagi Real Betis Diciptakan pada menit 79 oleh Loren Moron yang menjadikan skor menjadi 5-2.
Salam Olahraga @midun