Liverpool will win EPL title this season after winning five more games. Until now Liverpool have played 26 games and won 25 of 26 games. The Reds collected 76 point already, while Manchester City 51 points a runner-up. I can hardly believe about the crazy gap.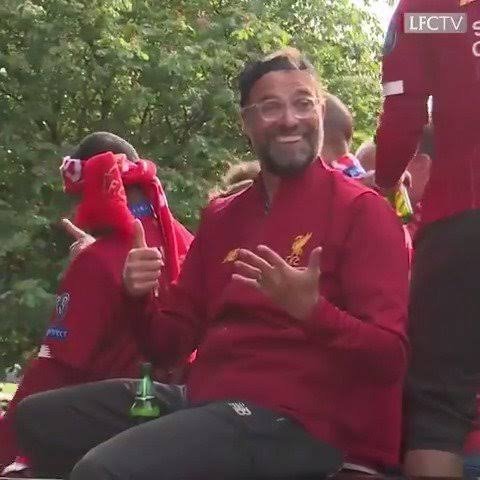 Source
Liverpool only need 5 more games to win. It looks so easy for Liverpool. They still have 12 games to play. I think in 5-7 matchdays, Liverpool would have already won Premier League title.
It's time for Liverpool to lift the title after 30 years. I can imagine how happy the fans thorough the world are. The last time Liverpool won the title when I was a kid.
Coach Jurgen Klopp must be the happiest man when it happened in few weeks later. And the squad of this season is the dream team.