Fakhrurrazi is Persiraja's goal keeper. He was born in Aceh Utara, a district in Aceh Province. He used to play for several clubs in Indonesia, and his current club is Persiraja Banda Aceh, that would play in League 1 this season.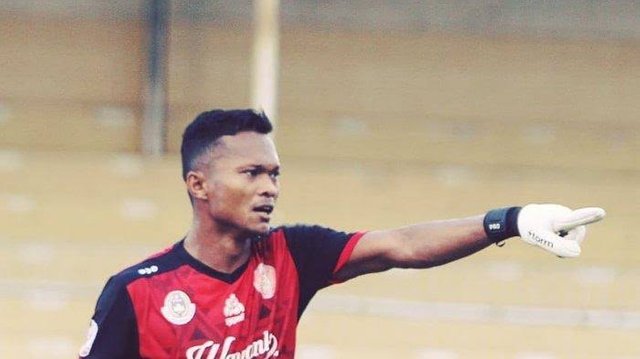 Source
I was watching Persiraja playing at League 2, and I was amazed with the action of Fakhurrazi. In my opinion he played very well and has very good reflect. I could say he is one of the best goalkeepers in Indonesia.
Let's see this youtube video how he save the ball. For Indonesian league, I think he is good enough.
I hope he still the first choice by coach Susilo to play in League 1. I believe he could help Persiraja in the league. It's not easy though, but he may be the last fortress of Persiraja.
He is a talented goalkeeper, I think Coach Susilo should give him more minutes to play in League 1. It's time for him to show his best action in the field.
And he must be ready to play in that such a tight competition in League 1. He has to prove his ability to coach and supporters.