I think none could deny that football has penetrated deeply into our culture and football has been a "supplement" for our mental health. Football has its own history as well.
I just read a news about a father in Italy wrote a letter for his son's teacher, to inform that his son Eduardo will be absent at the afternoon for watching Atalanta on Champions League 16 round against Valencia. Why it was so important? Because the game is the first in history of Atalanta. The history of Bergamo. And you know, the letter was getting viral.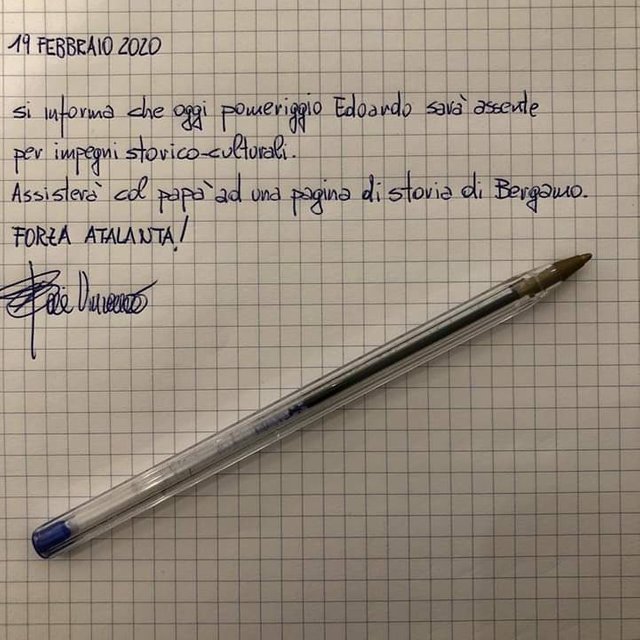 I can hardly believe that football has influenced that much to our life. I think football is also a remedy or may be a kind of opium.
Atalanta vs Valencia match is a historical game for the Italian club. That made their supporters going so happy and flattered.
I could imagine how happy the father and his son. I could imagine how big their smile after Atalanta hammered Valencia 4-1!