I wish I could watch friendly match Persiraja against PSMS Medan at Harapan Bangsa Stadium in Banda Aceh this afternoon (Friday, 21 February 2020). This will be the first match (though it's only friendly game) of Persiraja play in this season.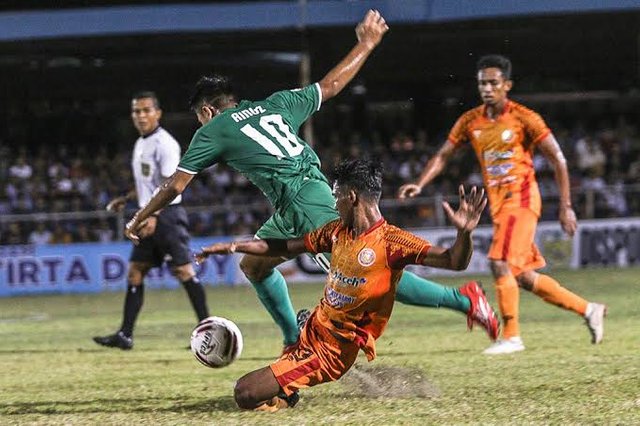 Source
I hope Persiraja could play well with some new players in squad. PSMS Medan is a good team in second league, but Persiraja now play in first league with some new foreign players. It's te for Persiraja to observe and select starting XI for this season.
Adam Mitter, English defender may play today. He is new player and play in Indonesia for the first time. We hope he could adapt well to the weather and culture. Samir Ayass also a new player. He is Lebanese and play as attacking midfielder.
I also hope in this friendly match, Persiraja supporters could come to stadium and watch the game. Since I live so far away from Banda Aceh, I can't watch the match. I live about 300 Kms from Banda Aceh, capital of Aceh Province. I need about 7 hours drive to arrive in the city.
But I would watch some home matches of Persiraja when League 1 has been starting. I believe it would be a fun thing to do.