Kosovo was just beaten by England 4-0 in Pristina, the country's capital. Kosovo played very well and managed to defend from England's strikers.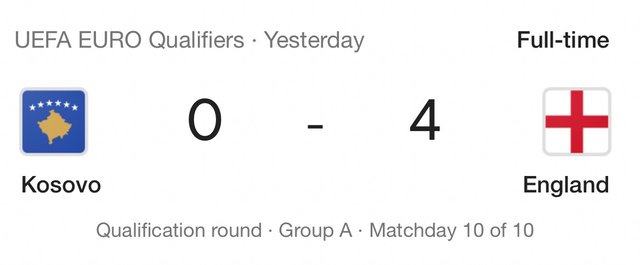 Kosovo is a new country which declared independence from Serbia in 2008. Kosovo's population is only around 1 million people. And they are just starting a life after getting involved in conflict for years.
Kosovo was becaming an independent country after getting assistance from British soldiers. That's why when England players and fans arrived at Pristina, they were warm welcome everywhere in the City. Kosovo supporters welcomed the commotion of the retainer of the England national team.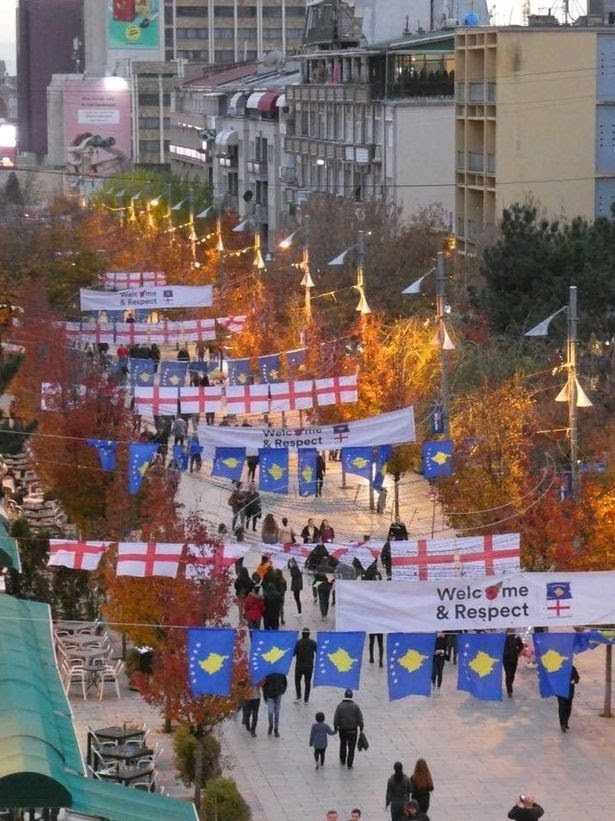 Source
However, Kosovo is a new born country in Europe and it just granted UEFA membership. Actually, even a small country, Kosovo has a lot of talented players. In fact, a number of Kosovo descendants are top players who play international football for other countries, such as Granit Xhaka, Xherdan Shaqiri and Valon Behrami. They are playing international football for Switzerland.
England hammered Kosovo 4-0. But surprisingly, Kosovo supporters love England. What a beautiful life: it's lost but happy. Kosovans expressed that how they are thankful for what England has done for them in the past.
Warm regard,
@razackpulo.sport