Today Liverpool will visit Vitality Stadium, Bournemouth's home base. Liverpool has to win the match against Bournemouth to nail their position on the top of the Premier League table.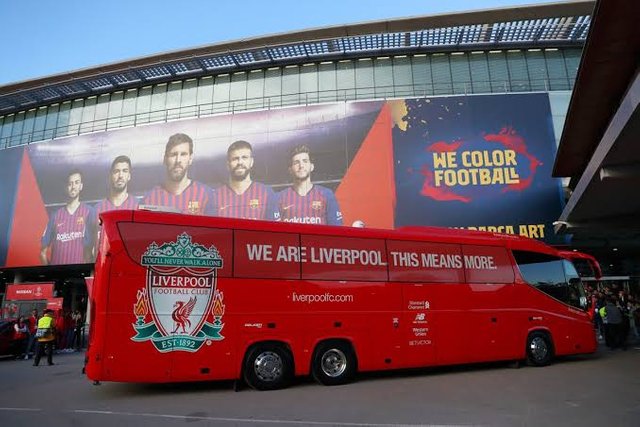 Source
However, I'm pretty sure the Reds will beat Bournemouth. They are in low mentality since having lost the last 4 matches. Liverpool is not an easy opponent for Bournemouth as well. Thus, Bournemouth will have the potential to continue the trend of defeat.
I predict Liverpool win with a score of 3-1. This score is not grandiose, seeing that in the match against Everton, Liverpool won 5-2.
The Cherries have also never won against Liverpool in the last five matches. It was very hard for Bournemouth to beat Liverpool at Vitality Stadium. I am so sorry for Howe. He must be very stressful.
BAHASA
Hari ini Liverpool akan bertandang ke Vitality Stadium, markas Bournemouth. Target Liverpool adalah memenangi pertandingan melawan Bournemouth agar semakin kokoh di puncak klasemen Premier League.
Bagaimanapun, saya sangat yakin The Reds akan mengalahkan Bournemouth. Mereka sedang terluka, karena kalah dalam 4 pertandingan terakhir. Liverpool bukanlah lawan yang mudah bagi Bournemouth. Sehingga akan sangat berpotensi Bournemouth melanjutkan trend kekalahan.
Saya memprediksi Liverpool menang dengan skor 3-1. Skor ini tidak muluk-muluk, melihat bahwa pada pertandingan melawan Everton, Liverpool menang 5-2.
The Cherries juga tidak pernah menang melawan Liverpool pada lima pertandingan terakhir. Sangat berat bagi Bournemouth mengalahkan Liverpool di Vitality Stadium.