I saw Pep Guardiola was so frustrated. His squad played pretty well against Tottenham Hotspur, but they were lost. I think Guardiola was unhappy when Gundogan failed to take penalty shot.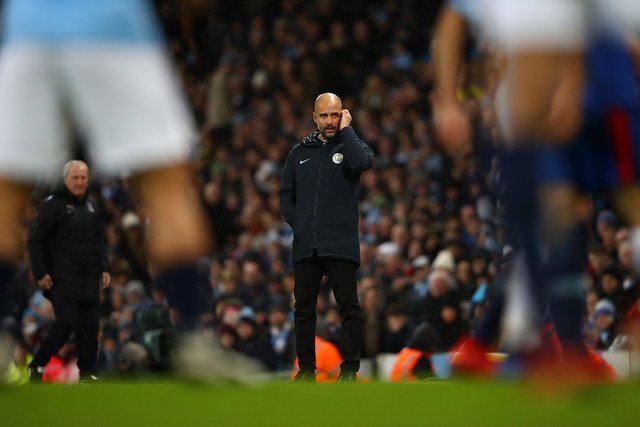 Source
I watched the game live on screen, I saw how Manchester City players looked so difficult to create a goal. They had many shots on goals, but none in. Frankly, Tottenham Hotspur goalkeeper, Hugo Lloris played very well. He saved some crucial shots.
Manchester City was unlucky again. They are inconsistent. I am doubt they would win Champions League title this season. They really need that trophy, but I think they won't win it this season. You know, Liverpool still have a big chance to maintain the trophy. Liverpool playing a great game, you know, they have won 23 of 24 games this season, and beaten all other clubs of premier league.
Manchester City was unlucky again and again. Their players are so expensive, but they look nothing this year. Is this the end of Guardiola's era?