Belgium has played an extraordinary game against Russia. As a visiting team, Belgium beat the host 4-1. This result maintains Belgium's 100% record victory during the EURO 2020 qualification. They are unbeaten 9 matches already. After winning over Russia, Belgium nails their position on the top spot of Group I. I am happy with this victory, because I have a close inner bond with this country.
I have indeed visited Belgium few years ago. I stayed in Brussels. I visited Atomium, a famous tourist destination we must visit when in Brussels.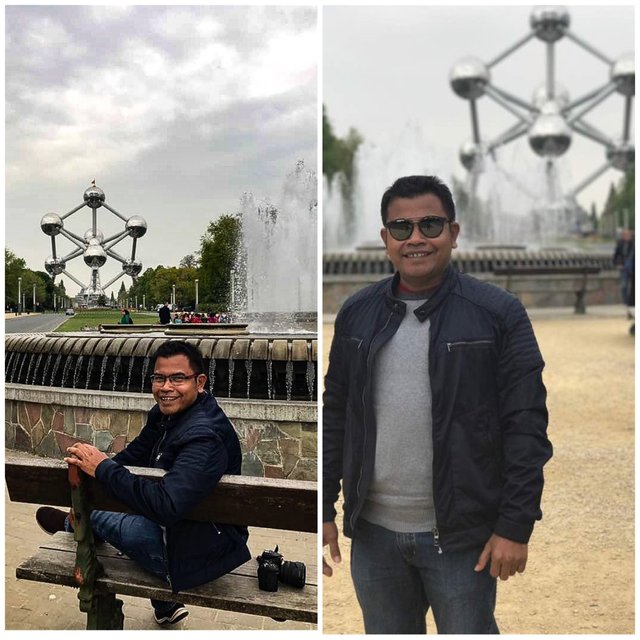 Long before that, I already had an inner bond with Belgium because shortly after Aceh was hit by the earthquake and tsunami in 2004, I volunteered at Medecins Sans Frontieres-Belgium, so called MSF-B. MSF-B is a non-governmental organization that helps a lot of beneficiaries all around the world.
From Banda Aceh City I flight by helico to Lamno, a most affected district in Aceh by earthquake and tsunami. My job with MSF-B was Medical Assistant. My manager, dr. Sophie is Belgian. She is so nice and beautiful woman. I will never forget her. We worked together about 6 months. Unfortunately, I have lost contact with her.
That's why I love Belgium, beside England and Italy. And I love France as well. These four teams are my favorite in Europe. I don't have any idea who will win EURO 2020. The competition must be very tight. But, I believe one of them will lift the trophy of EURO 2020.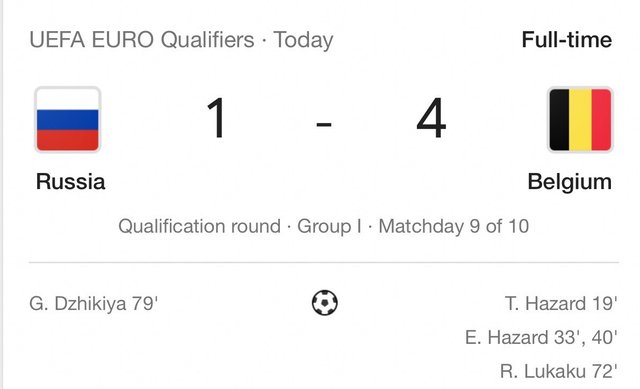 I was flattered when Belgium won over Russia. Three goals scored by double Hazards [Thorgan Hazard and Eden Hazard] and another goal by Romelu Lukaku. The only goal for Russia was scored by Dzhikiya.
England-Italy-Belgium-France are my favourite teams. Who is one of them will win EURO next year?
Warm regard,
@razack-pulo