Our local club, Persiraja Banda Aceh is trying to sign former player of CSKA Sofia, Samir Ayass. He used to play in Champions League. I think he is pretty good to play for Persiraja.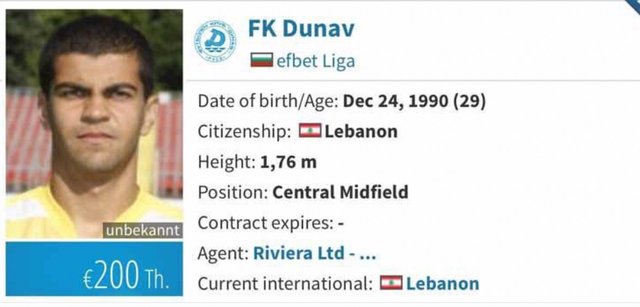 Source
Persiraja still need one more Asian player to complete the slots of foreign players. Is Samir suitable to play for Persiraja under coach Susilo? We still just have to wait his action in trial few days later. He is now on the way from Lebanon. He is Lebanese, but he was born in Bulgaria.
I am glad to know that management of Persiraja move so quickly in transfer market. They have already signed three foreign players. They are such quality players. Adam Mitter is defender from England.
I hope Persiraja Banda Aceh could have one more foreign player. And I hope Samir Ayass is suitable for Persiraja. He was playing for FK Dunav, and now he is on free transfer.