After signing three foreign players, Persiraja Banda Aceh still need to sign some more Asian players. In my opinion, Persiraja may sign Middle East players, Japanese or Kazakh. But, for sure, coach Susilo must convince about their skill.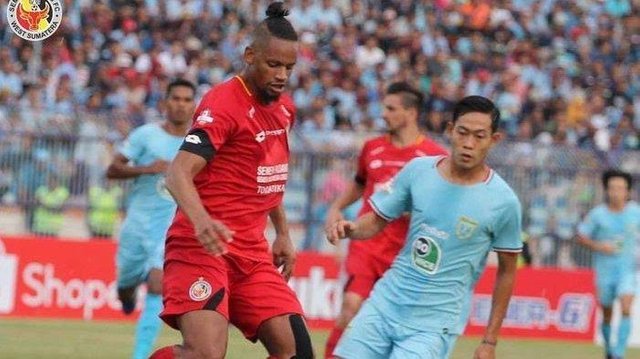 Source
Actually there were some players has done a trial with Persiraja. They are Pavel Somlyachenko, Reo Nakamura. But, according coach Susilo they were not suitable with Persiraja style and tactic.
So, I think management of Persiraja should move quickly in the market. They need some more players to strengthen their squad.
We can hardly wait for watching Persiraja playing at Harapan Bangsa Stadium. But, for sure we need to watch attractive game. That's why Persiraja should sign quality players to play well in League 1.
Persiraja is a local club in Aceh, but it was founded long time ago, in 1957. Persiaraja Banda Aceh is one of the oldest professional football team in Indonesia. So that, they need must show some attractive games in the league.