Lebanon International Player, Samir Ayaas just arrived in Aceh, Indonesia to play for Persiraja, our local club that will play in Indonesia League 1 this season. The season itself starts at the end of Februari 2020.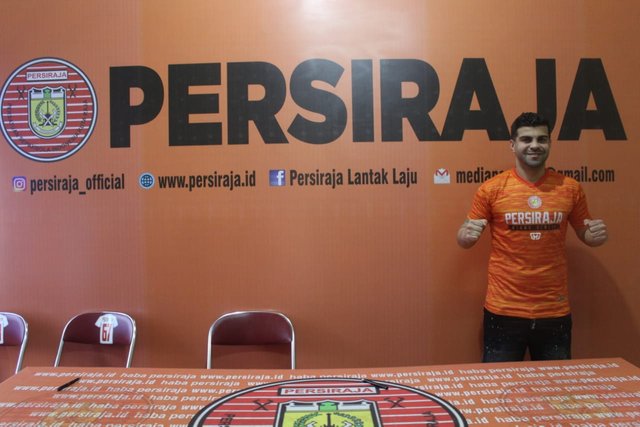 Source
Upon arriving in Aceh, he signed one year contract with Persiraja. I think it's a great move by Persiraja in transfer market. Ayaas is a skillful attacking midfielder. Hopefully, he could play well in Indonesia.
I hope he could manage to play under humid weather in Aceh and Indonesia. It's not easy though, but I believe he could adapt to the weather and culture quickly since it's the first time he play in Southeast Asia.
I would try to watch him play at Persiraja's home base, Harapan Bangsa Stadium.