I can hardly believe these two players, Cristiano Ronaldo and Lionel Messi still play in top performance until now. Can you believe it?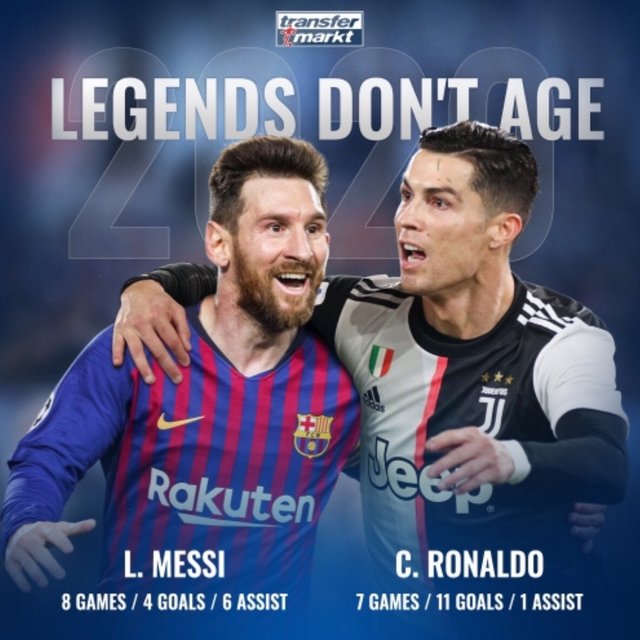 So, that's true, they don't age. Just look what Messi and Ronaldo did in the field. In 8 games, Messi scored 4 goals and provided 6 assists. And Ronaldo scored 11 goals and 1 assist in 11 games.
I believe that they may play in top form for few years later. They look to play forever, they will not be retired from football.
I like both them. In my opinion, they "don't age" because they compete each other. Competition made them growing and always trying to play well in every single game.