Liverpool just won a game against Shrewsbury Town after a beautiful own goal by Shrewsbury defender, Williams. I watched the game on tv, and I admitted that was the most beautiful own goal I've ever seen.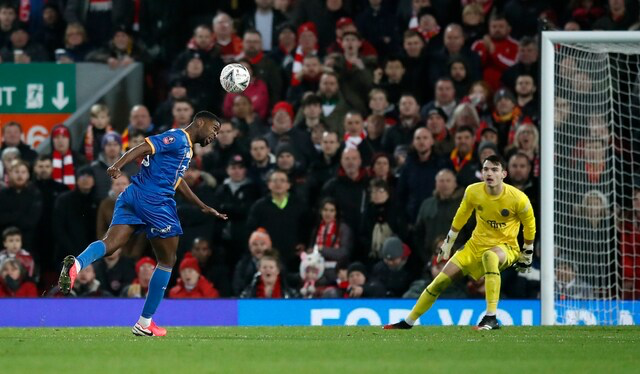 Source
Ro-Shaun Williams headed past his own keeper after crossing by Liverpool right-back, Neco Williams.
The goal was so beautiful. It's so funny, when Liverpool's players were unable to score a goal, then the opponent's player scored a goal for Liverpool.
I was glad that Liverpool won the game, so that The Reds proceed to the next round of the FA Cup. They have had 40 games unbeaten at Anfield. What a record!
I love the way of Liverpool play. They are so humble. I hope Liverpool win Premier League this season and also may retain Champions league title.