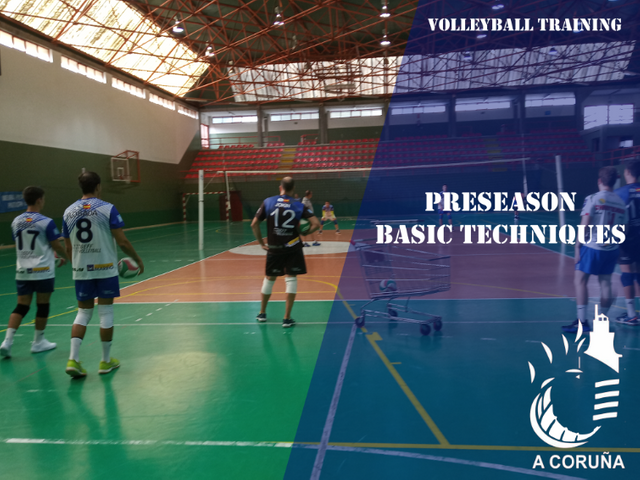 In this series of articles I try to describe some training techniques that I have used during my years as a trainer of base categories and this last year with the SM2 team of Calasancias Coruña.
In this case will be described the first training of preseason 19/20. Initially we are going to start with technique trainings focused on individual actions.

Training begins with warm-up exercises for the joints starting at the ankles, knees, waist, neck, shoulders, etc.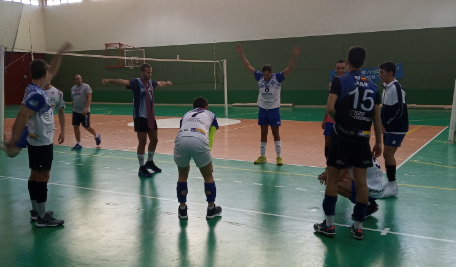 Setting and passing technique for threesome.
Players are placed in threesome across the field. On one side two players are placed and on the other 1, the ball is placed on the side of two and the side is changed while touching fingers.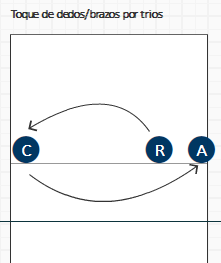 Then we do the same thing with the passing.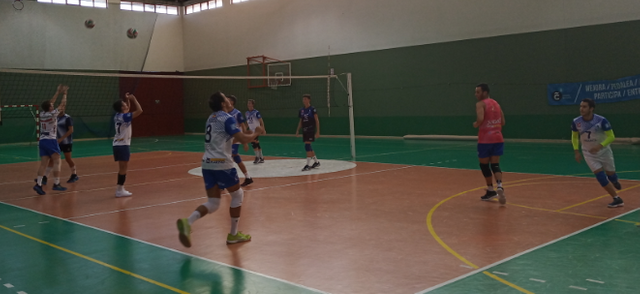 Defense in threesome, fixed positions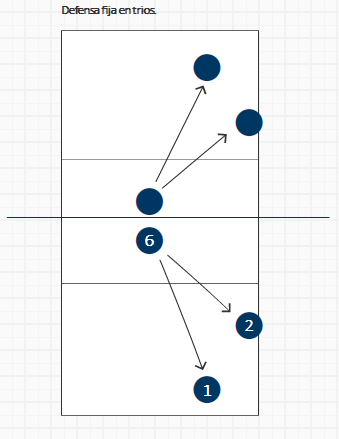 In this case a player is placed in the net that finishes off two who are in successive defensive positions.
It is important to have clear responsibilities in the conflict zone, always defend to the outside of the field. The one of 2 will take forward of the line of 3 meters, the one of 1 will take its right side and the one of 6 will take all the zone of the bottom.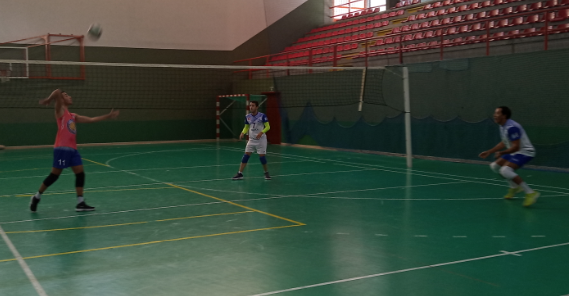 Then the same exercise will be performed by changing the diagonals.

From here we divide the players in two groups, on the one hand a setter with the central and the rest of receivers in another field. The receivers will focus on an attack reception exercise and the exchanges will work their attack on K2 in the other group.
Passing/Spike technique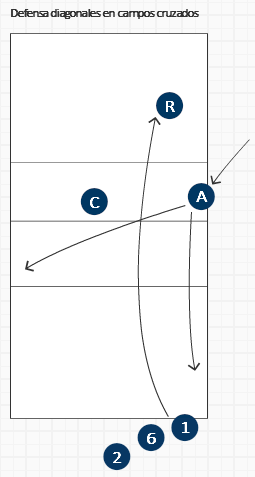 The players are placed as in the diagram. One will be at fixed reception, another at placement. The rest of the players will rotate from serve to attack in position 4 or position 2. The serve must be of control over the receiving player. The placement for the high moment and the target of the attack will be either diagonal or bottom line.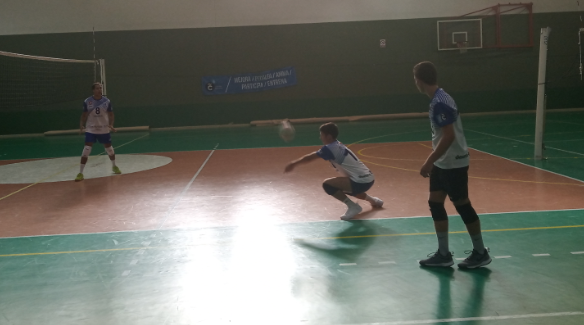 Training with central players
The central ones are placed in one of the fields, with one behind and another in front in the net with the setter. The ball is thrown to the center in 6 that sends a free on the setter. The other center enters to finish and practices certain moves with the setter.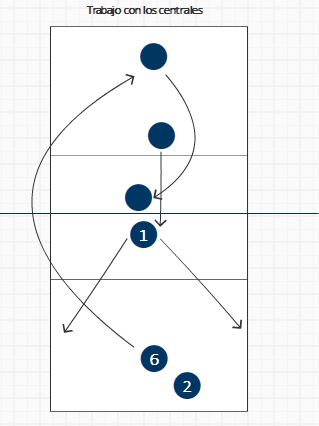 A lock can be inserted from another control unit to force the bar tack to be changed to the control unit.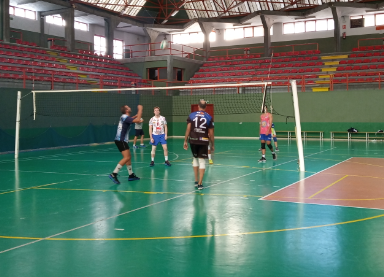 Serving
To end the hour and a half of training will be left 10 minutes of free kickoff, with emphasis on finding good hit on previously determined kickoff area.