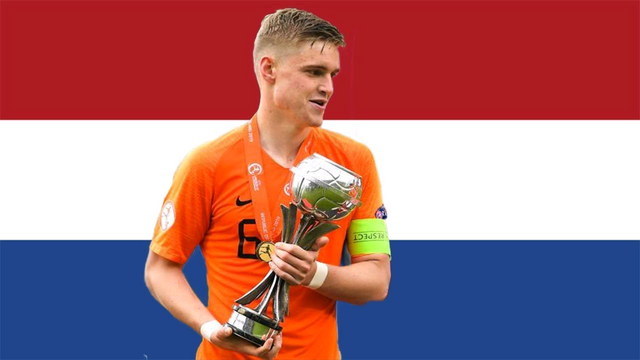 Keneth Taylor.
Kenneth Taylor is one of a young talent that will be a new star next season. He is still 17 years old and paying as central midfielder in Ajax Amsterdam.
He is a national member of the Dutch under 17 and has performed very well at the Under 17 World Cup in Brazil although he did not bring Dutch to Final because losing on penalties in the semi-finals.
He is a captain of the team and has been famous in his country because people know him as a reserve player of Ajax Amsterdam. I am very sure that he will be in the first-team squad of Ajax soon.
I can see his style like Kevin De Bruyne and Christian Eriksen. He is able to be a good midfield as a center power of the team because he can show his best with the assists for forwarders. And the Dutch will have a new super star then.