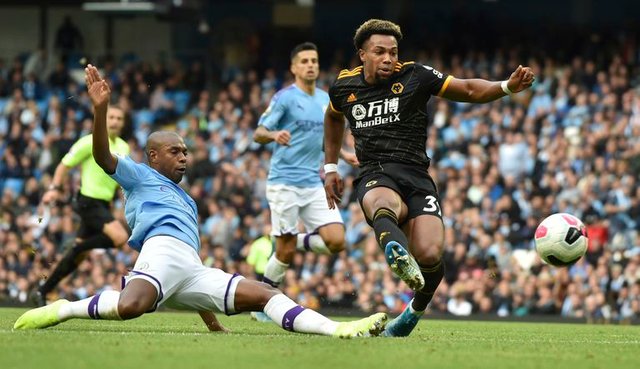 Last season, Wolves appeared impressive when dealing with the Big Six team in English Premier League. Nuno Espirito's players became a booster for England's strong teams in collecting points.
And Wolves made it happened again this season. In the second week of the Premier League, the Wanderers were able to play 1-1 against Manchester United with at their home. Yesterday night, Manchester City was the victim of the Giants Killer. Peo Guardiola's team got lost 2-0 at Etihad Stadium.
Playing defending the chilli hopes to win the ball from your opponent is a mainstay strategy for Wolves throughout the game. Evidently the two goals created throughout the match are the result of Wolves's deadly counterattack.